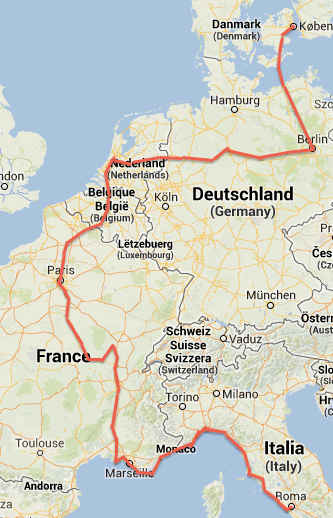 On June 25th 2013 we set off on our two amazing city bikes from our old home in Copenhagen. The goal was to ride the bikes all the way to Rome.
We'd had the crazy idea for some months, and when Velorbis of Copenhagen provided us with two wonderful bikes it all became so real.
We were motivated to make it happen and had planned a wonderful route down through some amazing cities and countries in Europe.
Even though many people doubted that we could do it, we managed to reach Rome on October 2nd after three amazing months!
On this page you can read more about our trip and use it as a resource for the blog posts we have posted about the trip.
On the left is our crazy route. Enjoy!
---
Biking Days
We spent a lot of time on our wonderful bikes since our whole trip evolved around them. Many days were spent just riding the bikes, and we wrote posts about those days to remember them and to inspire others with a similar dream.
Below we have listed all the posts we wrote about the biking days. We haven't written all of them yet, but we'll keep this page updated as we write the new posts.
DAY 1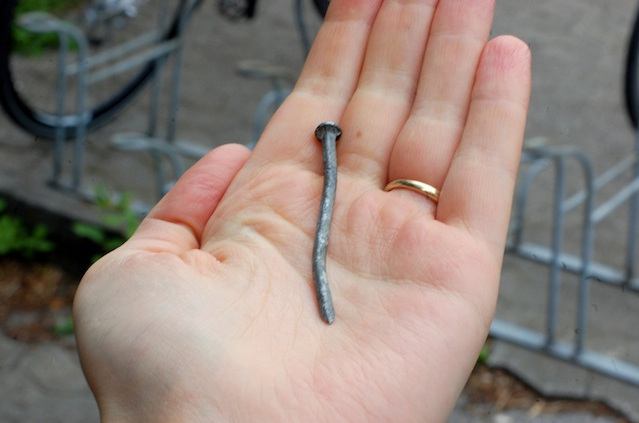 Copenhagen – Nørre Alslev
Our crazy first day riding through Denmark.
Read it here
DAY 10 – 14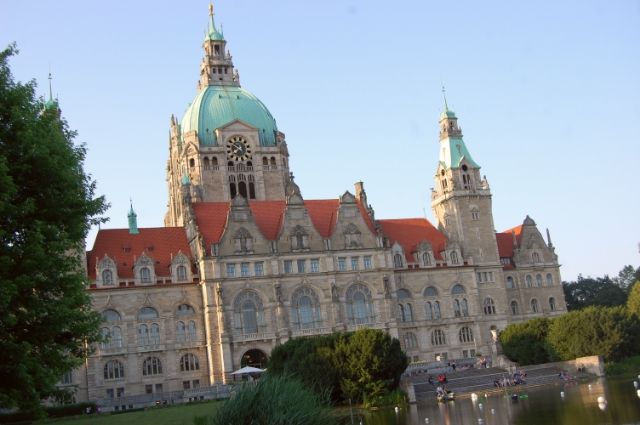 Hannover – Amsterdam
We crossed our first border on the bikes – finally!
Read it here
DAY 23 – 26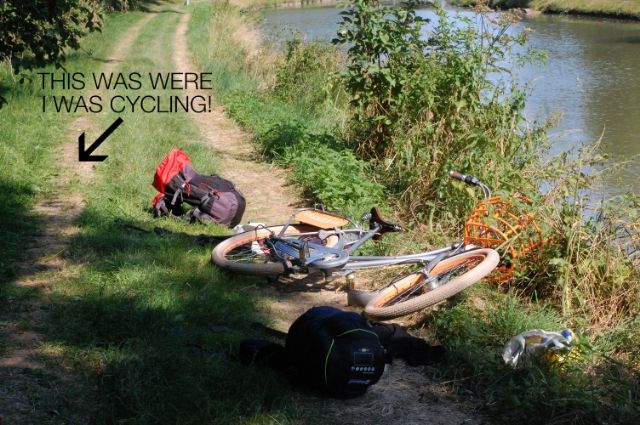 Paris – Gien
Beautiful days, and the story of how Celia fell in a canal!
Read it here