Can you tell the difference on the blog? :D That's right! We now have wider photos and a slightly new design on the blog – we wanted to focus more on our pretty photos and made the blog wider. We love it and hope you do too.
But that is not all that is changing around here.
When I first started reading travel blogs they were all very different from the Scandinavian blogs I used to read before. They were much more professional and with a focus on providing great info for people wanting to travel like them.
They all had lots and lots of information, conveniently located in the menu and put into the right categories, easy to navigate to. Most of the blogs also had a static front page showing which huge medias had featured them and a "start here" page.
Very, very professional and also very informative to a digital nomad to be! And I am beyond grateful for all the amazing content that all those incredible bloggers have created – without it I'm not sure where Jonas and I would be today…
Then we started our own blog and I tried to copy their way of blogging and writing as them – the best I could. It has been almost a year and I have discovered two problems about this:
One: I'm not very good at blogging like them. And two: I really don't enjoy it…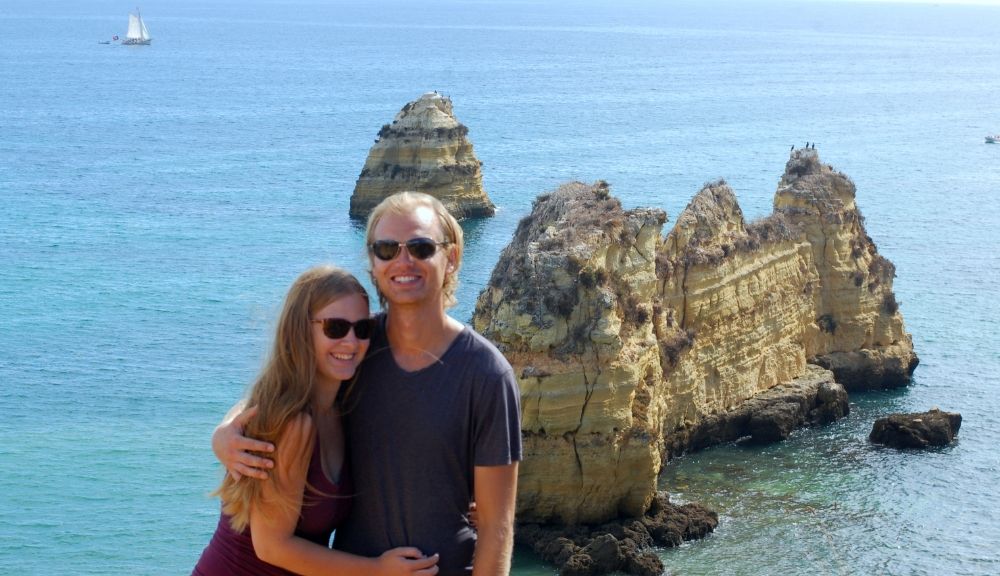 So we've been re-thinking the whole idea and purpose of Nomadic Danes. And we've discovered one thing that we need to do: we need to be true to ourselves and blog in a way that we can both enjoy.
And we're really embracing being Scandinavian! In Scandinavia, we have a special way of blogging. We're not so well-structured, appearing on BBC Travel and Lonely Planet. We're not major resources of knowledge and data. We're much more … self-centered!
That's right! We are. Somebody has to say it. We find it important enough that we had a good cup of coffee to create a whole post about it. We like showing off our clothes and really not say much more than that. We like to just spread a nice atmosphere with our artsy-fartsy photos…
And we love it! We love stalking each others crazy lives and blog about our own. Over the past months I've almost only read Scandinavian blogs – they just speak to me. So to write in a completely different way on my own blog just doesn't make sense!
So here's what we're changing
First, we wanted to switch the focus more on our photos. As you know, I love photography. And even though my Project 365 pretty much failed this year, I still enjoy snapping pretty photos. And that's the reason behind the wider design – we want the focus to be on our photos.
Second, we're going to update more! And the posts might not be as long as they normally have been – but that's ok. We're going to be showing the digital nomad lifestyle instead of trying to be your next travel agent. We're not able to beat the big guys, so we're focusing on what we know: how the life of a digital nomad actually is.
Third, our posts are going to be more recent. In a perfect world we'll be able to update the blog about what we did that very day or what was on our minds that day. I'm not sure if it will work out like that in the beginning, but that is definitely the way we're trying to take the blog and we hope our routines will be able to adjust to that!
Fourth, no more previews! I know, I know – by only showing a preview of your posts on your blog page you'll get more clicks. But you know what? I personally hate it. I follow sooo many bloggers who update often and I would go nuts if I had to click "read more" on each post. Really! In Scandinavia it's rarely seen that a blog only shows a preview. So from now on: no more previews!
Our old posts still has the "preview" on. I made them all manually with the "more-tag" and so I'll have to change each post individually to get rid of it. I might do it one day, but it's not my first priority!
Some of you might not like this new focus of ours, but we really hope that you'll give us a chance to show you that this way of blogging can actually work out pretty well!
We still have lots of photos and videos (!) to show you from our travels around Florida, Mexico, Belize and Guatemala and we also still have some photos left from our bike trip around Europe! So there will be plenty of great stuff to publish in the months to come. :)
Also, we hope to travel more around Denmark this summer – we've always thought that Denmark was by far the most boring country in the world, but we're not so sure about that anymore! We want to give our old home a chance to prove its worth and we can't wait to explore more of our own "backyard"!
We really hope you'll still be following along! And to our Scandinavian readers: you'll probably feel much more at home here pretty soon… ;)
Thank you so much for reading this! Today we're celebrating my lovely niece at her confirmation. A fun day with the family, I hope! On Saturday we're (finally) off to Copenhagen! Take care. :)
---
(Please note that I'm not saying that the non-Scandinavian way of blogging isn't good. I love lots of blogs that are completely different from what I normally see in Scandinavia. That way of blogging just doesn't feel right for us.)