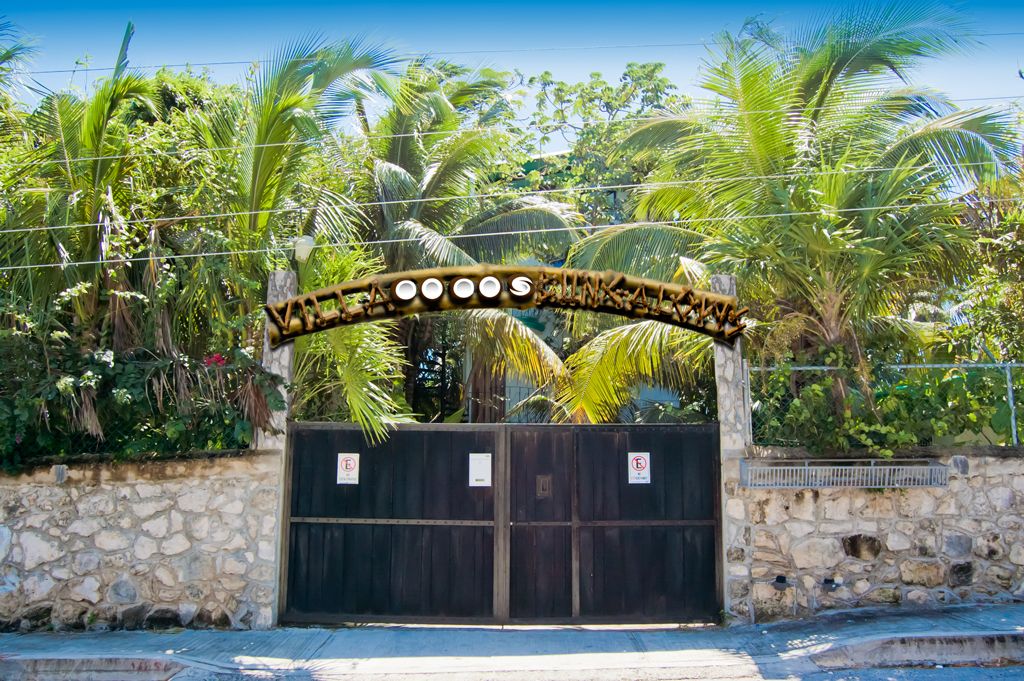 As you know we're in Playa del Carmen in Mexico right now. We have rented a space for one month here and we already thinking about staying for one more month – since Playa del Carmen is just a perfect place.
One of the questions we get asked the most, is how we can afford our lifestyle of constant travelling – and in this post we'll show you just how we're drastically cutting the number 1 expense while travelling: accommodation.
It might seem glamorous when you look at our photos of the beach. The Caribbean Sea is beyond gorgeous, but we are definitely not living as kings and queens here. So we thought we'd show you where we live for this month.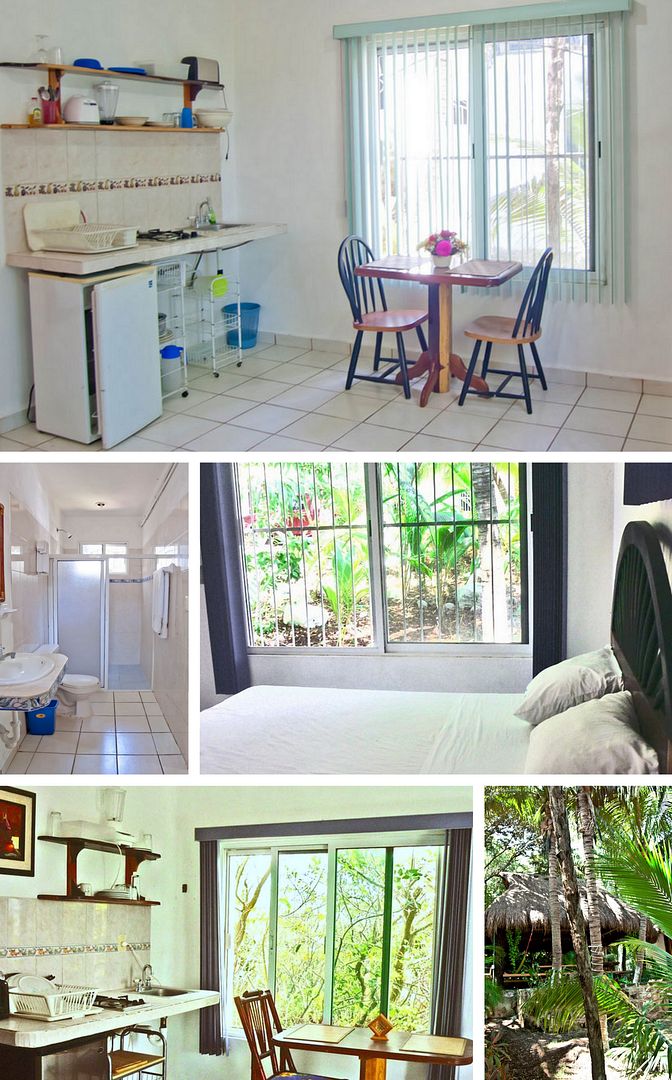 Photos from Renting Playa del Carmen
This is where we're living for the month. We have a wonderful studio apartment on the first floor in a perfect tropical oasis outside the city center of Playa del Carmen.
It's not glamorous. It's not huge. The bathroom door is hard to close and the window leaks a little when it rains. The wifi is pretty slow and sometimes it doesn't work. The furniture is not pretty and the tv is not from this millennium.
But it's just perfect for us. 
This place has everything we need and we're really thankful that we have a great place to stay for the month. Our landlord is extremely nice and is always making sure that we have everything we need.
How we got the apartment
I had read a lot of blog posts about Playa del Carmen on other travel blogs which was actually why we wanted to stay here instead of anywhere else in Mexico.
We fell in love with the beaches after reading Erin and Simon's post about the city and Wandering Earl made it sound like the perfect place for digital nomads. It seemed perfect.
When we finally had our plane tickets for Mexico, we started researching apartments in Playa del Carmen online. Most travel bloggers have used a woman called Elizabeth, and we decided to try her out as well.
The answer was pretty devastating: as we were arriving at the ultimative high season, she couldn't help us – not at our budget. What!? I started googling like crazy but nothing seemed to turn up. The cheap paradise that we thought Playa del Carmen would be was packed. 

Damn you, tourists on Christmas vacation!
I then joined lots of Facebook groups with people from Playa del Carmen and asked them for help. In the end, Elizabeth actually saved us! Something finally came up – the day before we arrived in Playa del Carmen!
She fixed everything for us and when we arrived in Playa del Carmen the next day, her sweet colleague Beatriz was waiting for us. She drove us out to our apartment, made sure we had a smooth check-in, drove us back to the city, told us about the best places to eat and was just so kind to us!
We felt extremely lucky. It was nerve wrecking not knowing if we had a place to stay until the night before we arrived. I think that because of how hard it was to find a place to stay in Playa del Carmen, we're just even more appreciative of our little oasis!
Location and rent of our apartment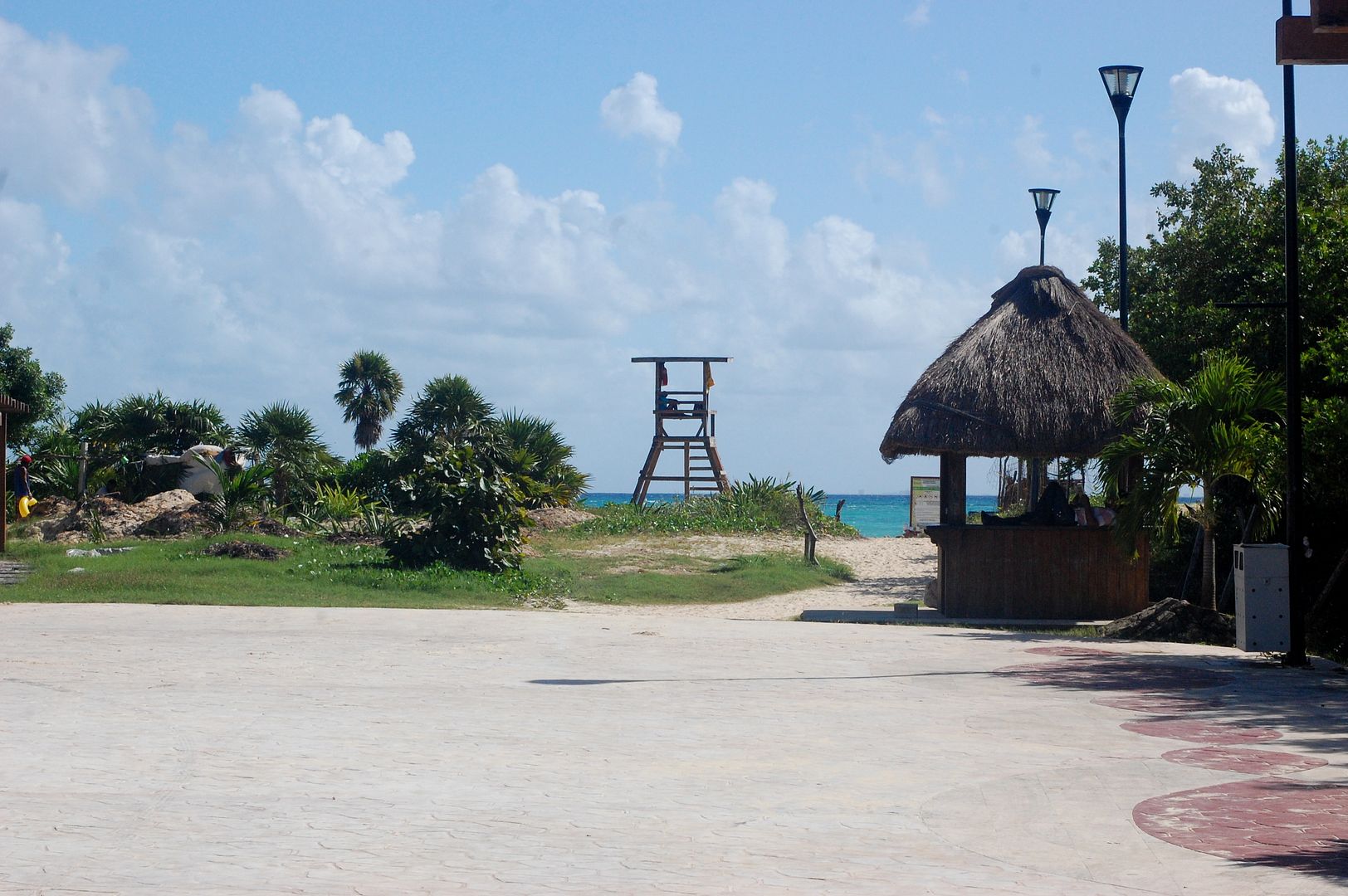 Walking towards the Caribbean Sea and dreamy beach
The apartment is located outside the city center of Playa del Carmen on Calle 86 (Calle means street) where only locals live. The Starbucks where we normally work is on Calle 28 – so we have a pretty long walk to the city center.
We're only two blocks away from the amazing beach, though, and we love the walk along the beach each morning to get to the city. It's so refreshing to walk barefooted on the soft sand, while occasionally cooling down as the waves hit our feet. The sun is strong and we sweat like crazy. It's the perfect morning walk.
We paid 10,000 pesos for our apartment, which is around 765 USD. We had hoped to pay around 500 USD, and maybe that would have been possible if we had arrived during low season or if we had started searching some months prior to our arrival. But when offered a place to stay, we just had to take it.
The location is only a problem for us when we feel like going out at night – we can't be bothered to take the long walk into the city (there's nothing going on where we live) and mostly just stay in. We could maybe take a taxi but we haven't tried it yet. Maybe it will come in time.
One more month in Playa del Carmen?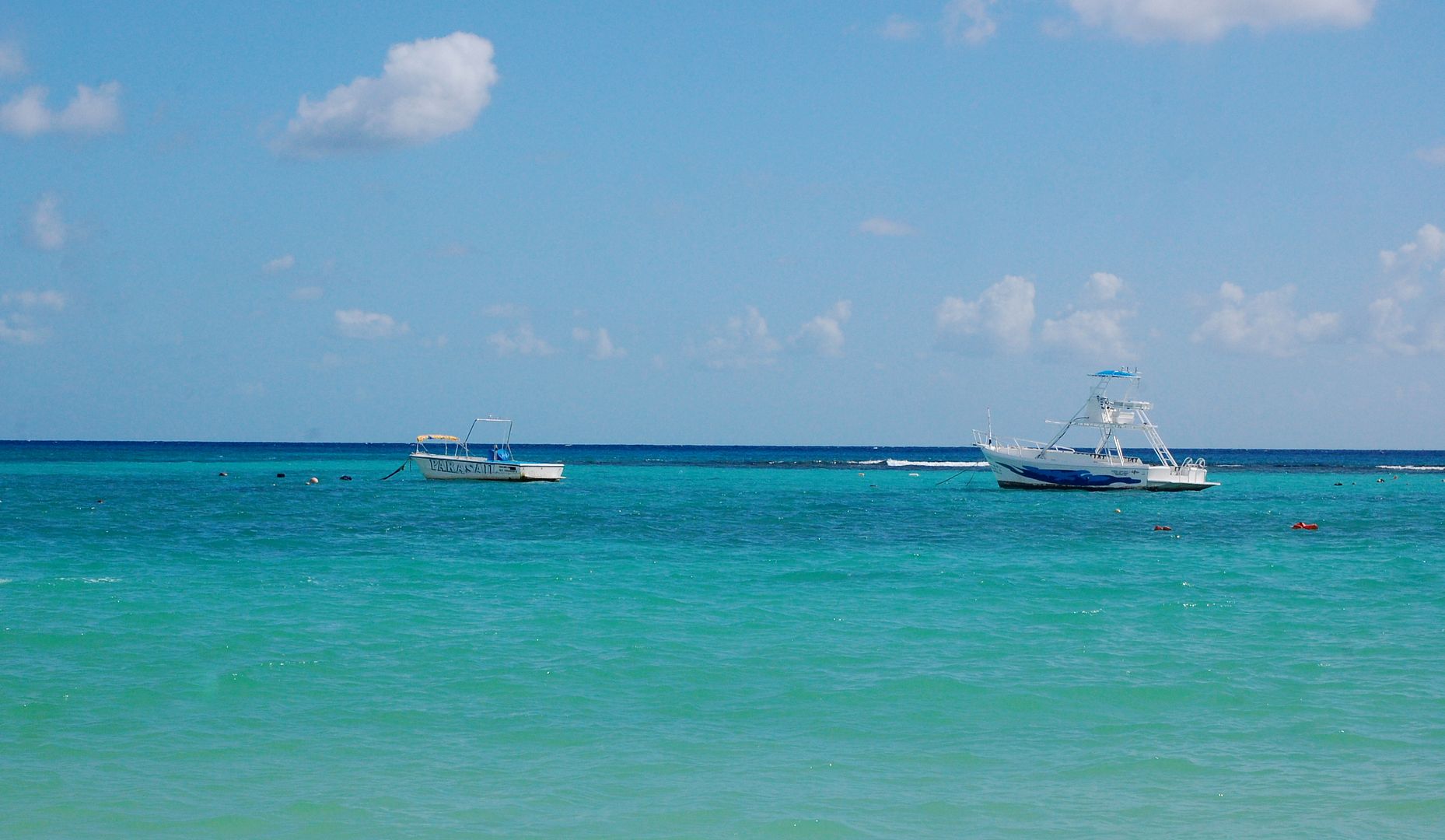 We're starting to seriously talk about staying in Playa del Carmen one more month. We have our apartment until January 18th and are super tempted to stay one more month.
If we do, we want to find a place closer to the city and preferably pay a little less. We're in a really good time right now when it comes to work – finding wifi in Playa del Carmen is super easy, and we're just so motivated to work – we blame the great weather!
We'll keep you updated on what we decide. But I really think we're not done with Mexico at the end of this month – but we'll tell you more about Playa del Carmen soon. Tomorrow my first post from Project 365 is going live! I've remembered to take a photo every day, yay! So stay tuned.
---
For those of you who are interested, we have rented this apartment through Elizabeths company Renting Playa del Carmen. Other travel bloggers have worked with Elizabeth and we are loving her services as well. You can contact her on her website if you're planning on going to Playa del Carmen and want a great deal on accommodation.