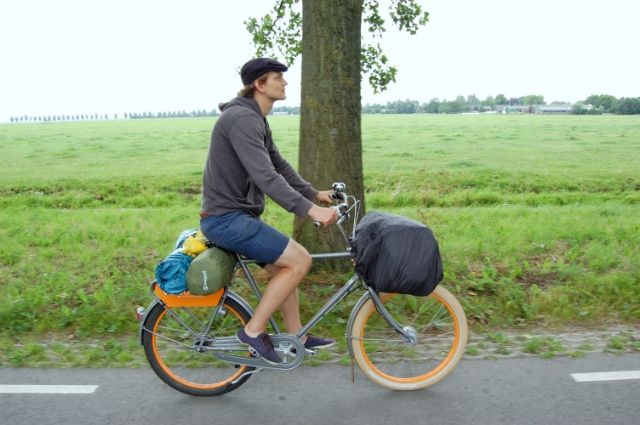 Everytime I told people that we would ride our bikes from Copenhagen to Rome I would get the same question:
How long have you trained for the trip?
When I answered that I haven't trained at all, they shook their heads.
It's not entirely true that I haven't trained for the bike ride. I'm in good shape because I eat well, stand up when working and I walk or slowride my bike everyday. When I use my bike it's only to get from A to B. I never use my bike for cardio.
I don't spend any time on long runs, long fast bike rides and so on. No cardio for me.
It's important to keep in mind that our bike ride from Copenhagen to Rome is a slow ride. This is not the Tour de France, Giro d'Italia etc. So it's not really that hard.
THE REASON WHY I DIDN'T TRAIN FOR THE BIKE RIDE
Extreme cardio is a stress factor which doesn't help the body at all (not my words). I'm a big fan of high-intensity workouts. Like weight lifting and sprints. All other movements I do in a regular pace keeping a stable heart rate.
I'm a big fan of what you can call slow cardio. It's cardio that doesn't really increase your heart rate. I try to walk for at least 1-2 hours a day. It's important to move around, but I don't want to stress my body.
The plan for the trip is to travel in a slow pace. We're not in a hurry, so we don't have to rush. Our bike ride is an extension of a normal slow-cardio day.
STOP BEING LAZY
The point is, that if you can't ride your bike 100 km (62 miles) a day without training for it for months, then you should probably make some changes in your life.
Eat well and move around in your daily life. If you like cardio you should still do it. But if cardio makes you feel like a hamster on a treadmill why bother?
If you're in good shape (healthy is a better word) you can ride your bike across Europe. No problem.