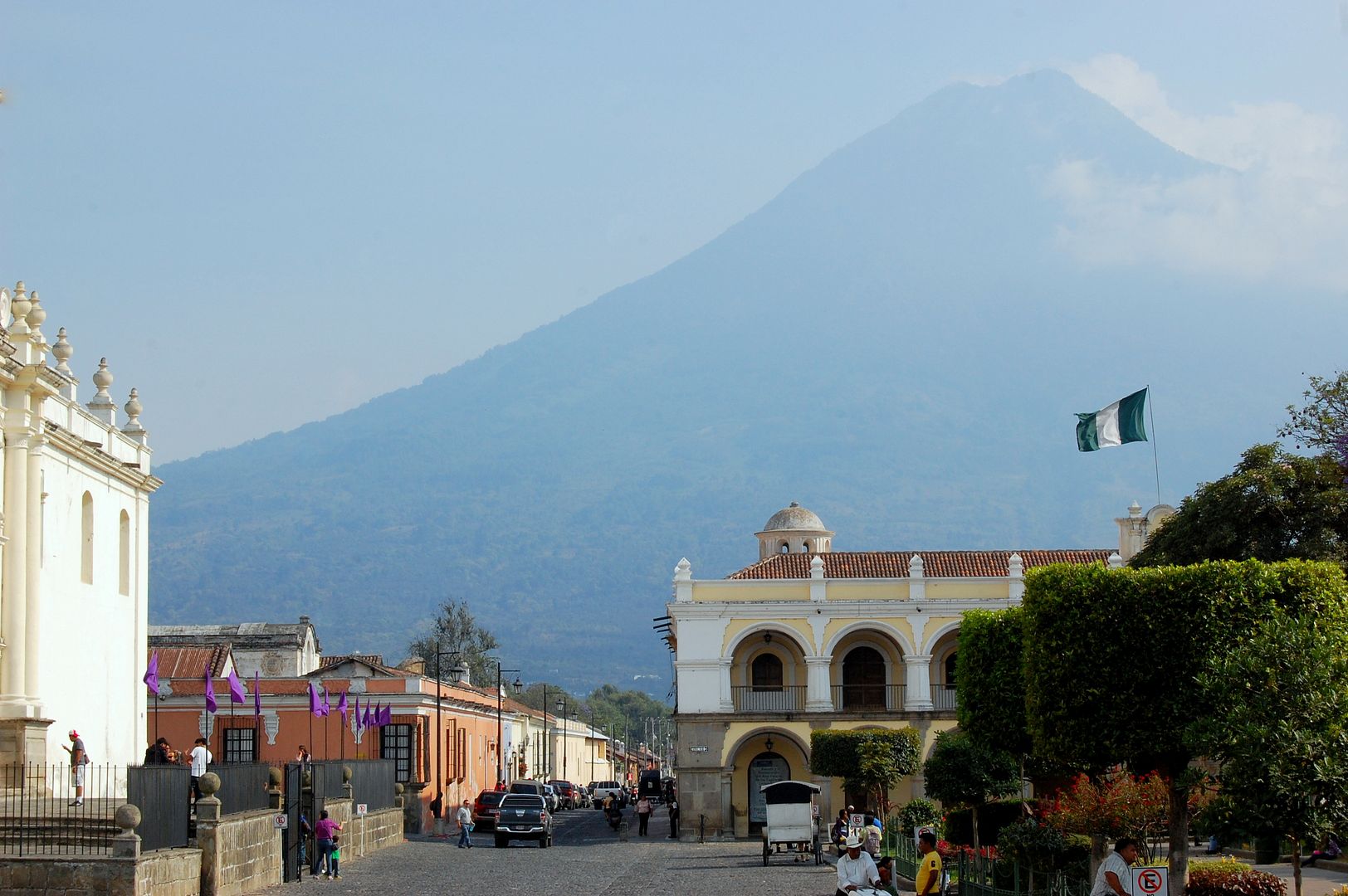 We'll miss beautiful Antigua…
Yesterday when we went to bed I thought "What the hell just happened?" before finally closing my eyes around 4am.
You see, yesterday we did a lot of shopping. We purchased a total of four plane tickets – two each – all of which weren't planned when we woke up that morning.
It all started when we decided to look at our options for returning home to Europe this summer. We have a lot of stuff going on in our families (graduations, a wedding and birthdays and much more) this summer that we needed to be back for.
Also, we have Jonas' apartment in Copenhagen that we really need to sell in order to continue our nomadic lifestyle this fall.
Originally we were planning on going back in July – just before the graduations on July 12th. But the plane prices were insane in July, so we quickly settled for June instead.
But then we'd have to hurry through the rest of Central America and we would just hate that. What would actually happen if we just went back now and started trying to sell the apartment?
The truth is it was the best thing to do. So we decided to be adults about it and booked two tickets for Fort Lauderdale in Florida on May 7th – that is really, really soon!
We also booked two tickets for Denmark on May 13th – we booked with Norwegian as we did on the way over here. At just $300 USD each we got a great deal! And the plane flies directly to Copenhagen, and we're flying with the awesome Dreamliner once again. Ahh! They are our favorite airline right now.
We'll be spending five days in Fort Lauderdale and we're really excited about that! We loved it there the last time and we have lots of stuff planned this time: a visit to the amazing Everglades to spot alligators, shopping (!), lots of Starbucks, maybe a day trip to the Keys and some museums and just generally walking around and getting to know Fort Lauderdale better.
So are we excited about going "home"?
Yes and no. I'm really starting to miss my friends and family. And I really miss Danish food (not food prices though!). I miss going in to a super market and knowing every single product there.
I also miss specialty foods that you somehow can only get in Denmark or that only tastes good in Denmark – or at least so do I think. ;) I hate reading about what's in the food when I go shopping here. And I hate that when I finally buy  "greek yoghurt" without sugar it tastes so bad that I need to throw it out. And I'm having serious licorice cravings!
At the same time I can't believe our latin american adventure is already over. I can't believe I didn't get to see a toucan! Or go volcano boarding in Nicaragua. Or hang out some more by the Caribbean that has come to be my favorite paradise on this planet.
It's sad! And I know that when we arrive in Denmark I'll soon remember all the reasons why I can't live there ever again. But I'm excited to see the people I love and go shopping where I know everything like the back of my hand.
I'm so puzzled. But I'm sure this is the right decision for us now. When the apartment is sold we're ready to take on the world again! And who knows where we'll go? Maybe roadtrip around the US or Australia? Or maybe backpacking through Asia? Or right back here to finish what we started?
I can't tell you. But one thing is sure: we'll do everything we can to travel around Europe this summer! We're already planning on visiting Norway with some friends. And hopefully we can return to Monaco. Or finally see Eastern Europe? Or Jonas' parents' apartment in Turkey?
The possibilities are endles… :)