We're ready with another amazing travel memory. Every Monday we share a new memory with you here on the blog. Travelling is all about collecting great memories and memories are one the greatest things you can share!
This week we look back on September 15th this year. We were on our bike ride through Europe, and had made it to Saint-Tropez in time to celebrate our 5 years anniversary as a couple! 
We started the day at 6am in our tent (we camped outside Saint-Tropez) when a thunderstorm woke us up – that's very noise when you're in a tent. We cuddled (I'm sooo scared of thunder!) and went back to sleep around 7am, when the storm moved on.
We woke up again at 10am and took the bikes into Saint-Tropez.
We found an amazing café, La Tarte Tropézienne, and had a real french breakfast: espresso for Jonas, café au lait for me, and a croissant and pain au chocolat each. It was so yummy!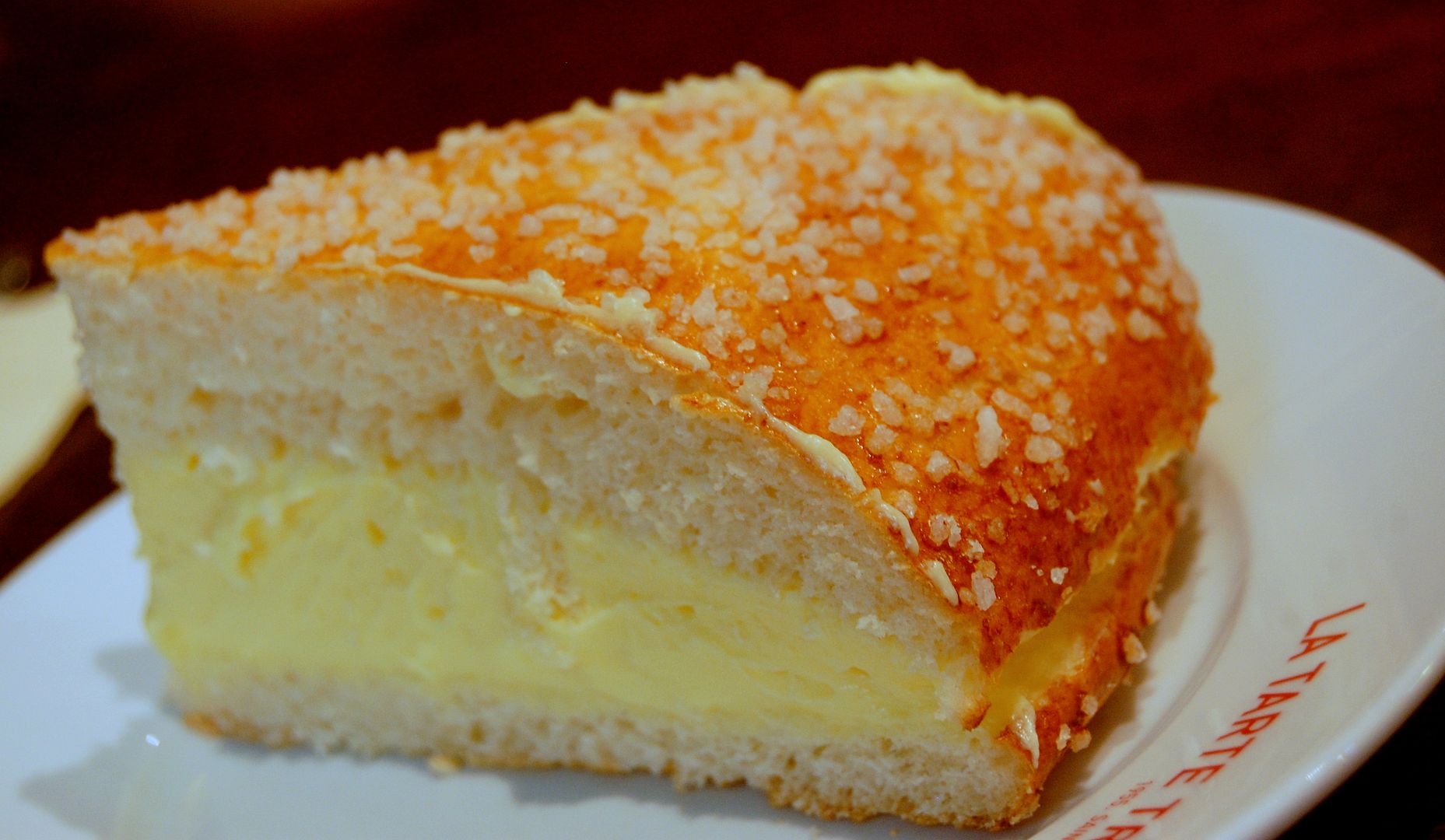 We also had to try out the cake they were famous for – and actually named after - la tarte tropézienne. The tart consisted of this sweet soft bread with rough sugar on top and cream between the two layers of bread.
It was incredibly yummy! We got one to share, since our stomachs were quite full from the intake of croissants and pain au chocolat. The French really know their pastries…
After our amazing breakfast, we went out to see more of Saint-Tropez. For some reason the city was much smaller than I had thought it would be.
It was also much older than I had expected, many of the houses weren't in the best conditions, but it added a very nice touch to the city that we hadn't expected.
The colors were warm and the city had a very cozy feel to it.
We wandered around in the town, curiously looking down through every narrow street and trying to take in as much as we possibly could.
But there's also a part of Saint-Tropez with all the high end shops you would expect of the city.
But even though they're there and the of course have a high standard, we really loved how it was still stylish and a perfect fit for the never, richer part of the town (where you also find most of the tourists).
It was actually something we saw all over France. The rich and trendy parts of cities like Paris, Cannes and Saint-Tropez are very delicate and stylish – not too much and always held in a nice French context.
We really liked that.
We sat down at a café to drink coffee and talk. That's something we enjoy the most. Even though we have been talking together everyday for the past five years, it's still our favorite thing to do.
Just talk. Share our thoughts and discuss whatever's on our minds. How lucky can you be to have a partner you still feel like you can't wait to share everything with even after more than five years?
I'm so thankful for that everyday.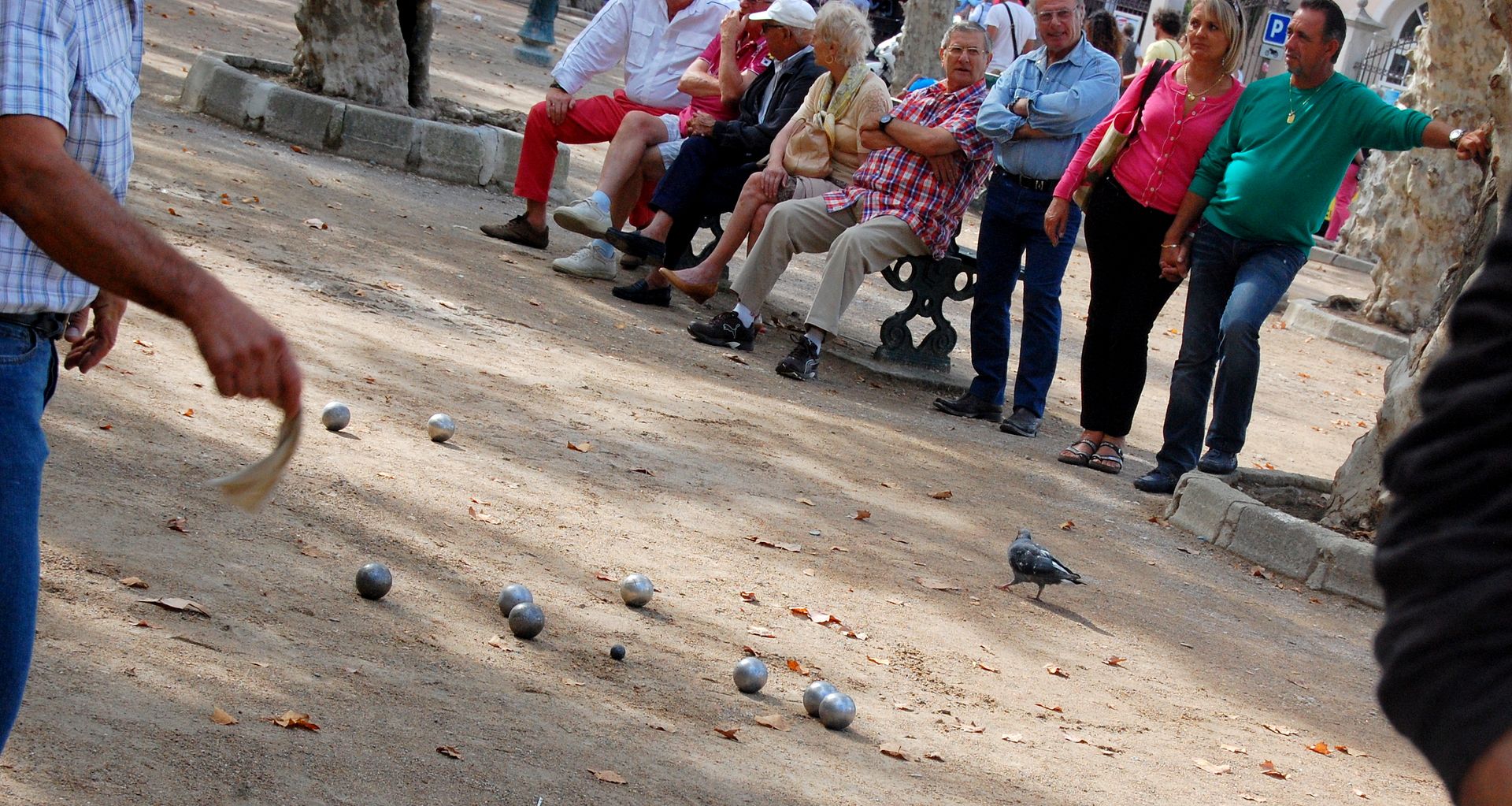 While at the café we actually booked our tickets for Portugal! What a great day. We left the café to search for a restaurant we had read lots of great things about.
During the search, we came about a game of pétanque. The game got more and more common the more south we got in France. Form Lyon and down we saw people playing pétanque all the time! How cliché is that!? ;)
But they're good! We played it in Lyon and God, those balls are hard to control! I have to blame my luck for the fact that I actually won a game of pétanque in Lyon!
The guys in Saint-Tropez were amazing and lots of people had gathered around them to follow the game. They cheared for the teams playing – so fun to experience!
We ended the day at Le Sporting, where we were lucky enough to get a table. There were lots of people there all the time!
Our waiter was extremely funny – you could tell he was used to entertain the many tourists – but we really enjoyed his silly jokes and comments. He was so French it was hilarious.
The food was great and we ended up having a very nice desert to share. Yum!
When we returned back to our campground, we were both very full. We liked Saint-Tropez, but it wasn't our favorite city on the French Riviera. Still, we had a slow day with lots of coffee and eating – just as we prefer it!
Celia Schow is one of the founders of NomadicDanes.com. Her goal in life is to live a rich life full of experiences and great memories.