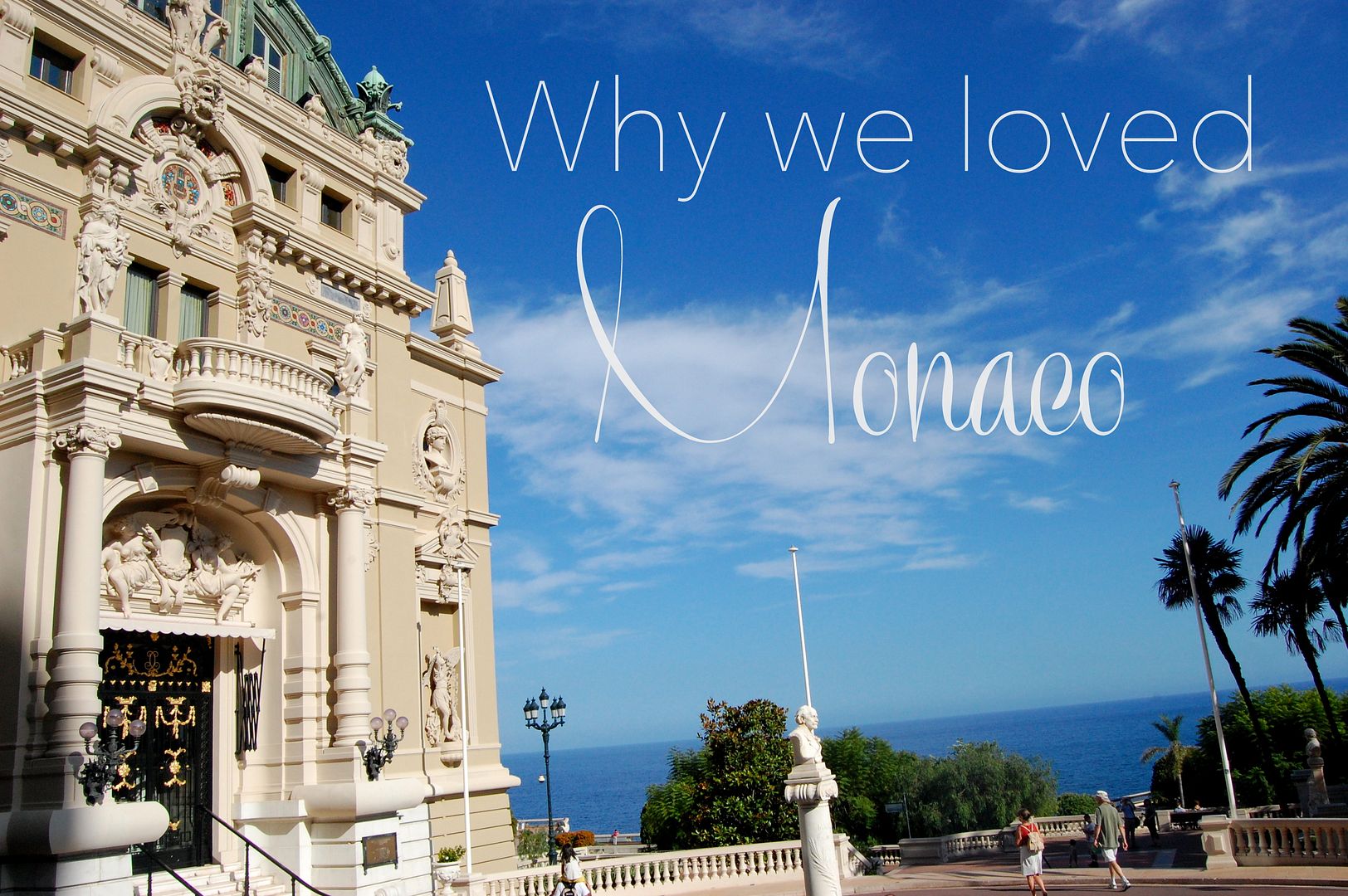 When we were on our bike trip through Europe last summer, we ended up not blogging too much about many of the lovely places we visited. We were simply worn out and whenever we had a free moment between sweating on the bikes and sleeping we had to work.
As our time here in Central America is beginning to run out (we need to be back in Denmark for some commitments this summer), we're beginning to be excited for a summer in amazing Europe.
And so to warm you guys up for it, we thought we'd share some tales from our European summer last year in Monday Memories (which we started some months back and then stopped…)
Today we'll look back on one of our absolute favorite destinations in Europe: Monaco. Prepare yourself for some eyecandy!
The one and only: Monaco
We witnessed this amazing sunset while we biked from Nice to Monaco – absolutely gorgeous, the sky was really on fire that evening. We continuously ended up biking at night on this part of the tirp. We were moving south and the days were getting shorter rapidly! In Scandinavia the sun is up until 10pm in the summer. Love it!
Arriving late, we didn't get a chance to really see Monaco that night. Instead, we struggled to find our way down to Fontvieille where we should couchsurf (Monaco is really not made for bikes) and spent the rest of the night chatting with our amazing host and the other couchsurfers there.
The next day we were ready to check out Monaco! Monaco is an extremely small country and that meant that we could leave the bikes down in Fontvieille (it's located much lower than the rest of Monaco) and then just walk around Monaco.
The walk was spectacular. It was a hot summer day and Monaco did not let us down. Just look at it: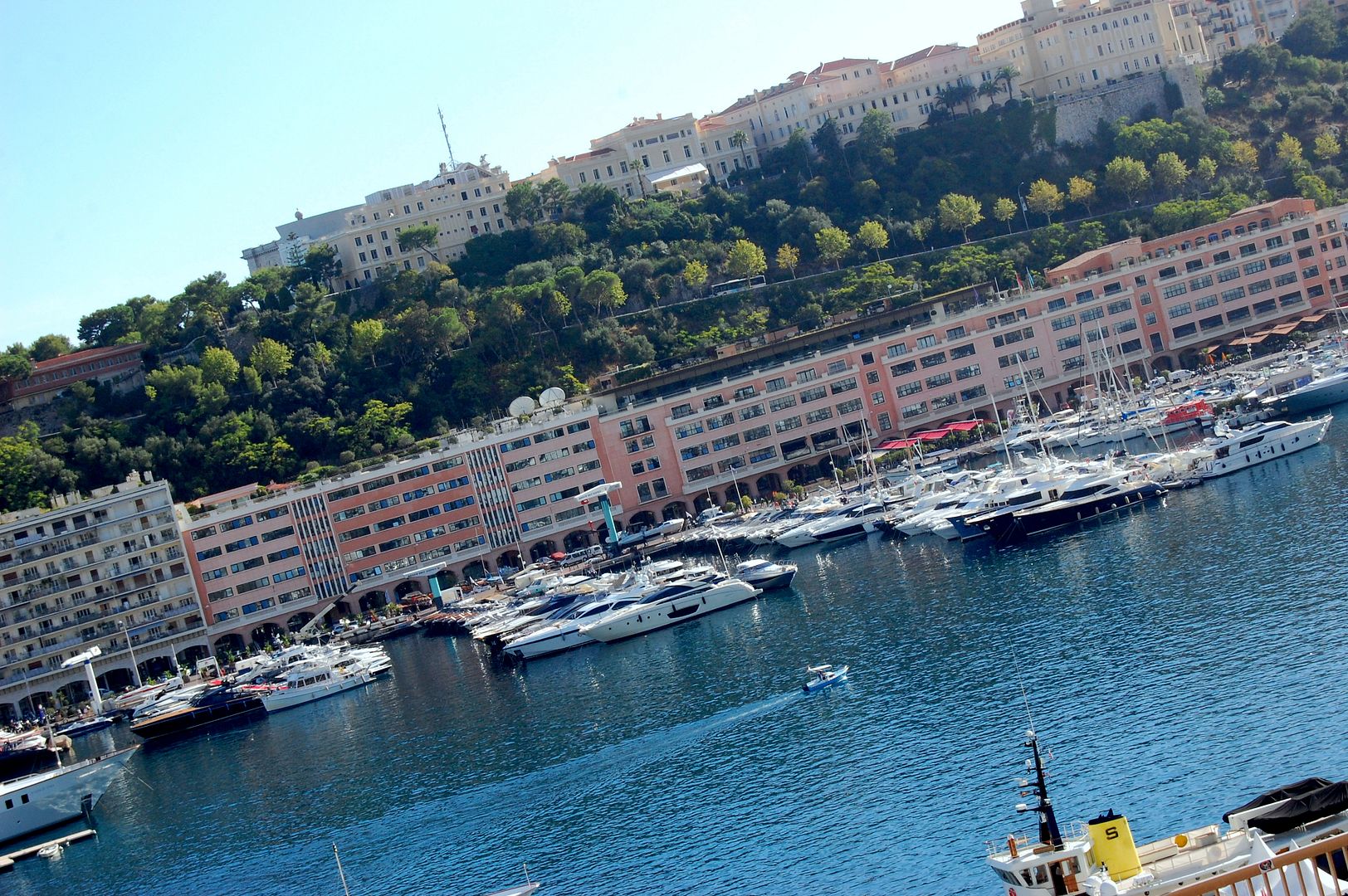 Harbors are litterally everywhere in Monaco (besides from one small beach – I'll get to that) and being the home of many wealthy people, beautiful yachtes are everywhere.
As we wandered through Monaco Ville I started feeling a little hungry. By Port Hercule we decided to find some breakfast – afraid we would be totally ripped off, since Monaco is a very expensive city.
But actually the prices at the little cafés were not higher than in France, and we indulged in a croissant and a pain au chocolat each and washed them down with cappuccinos. We continued towards Monte-Carlo and the famous casino…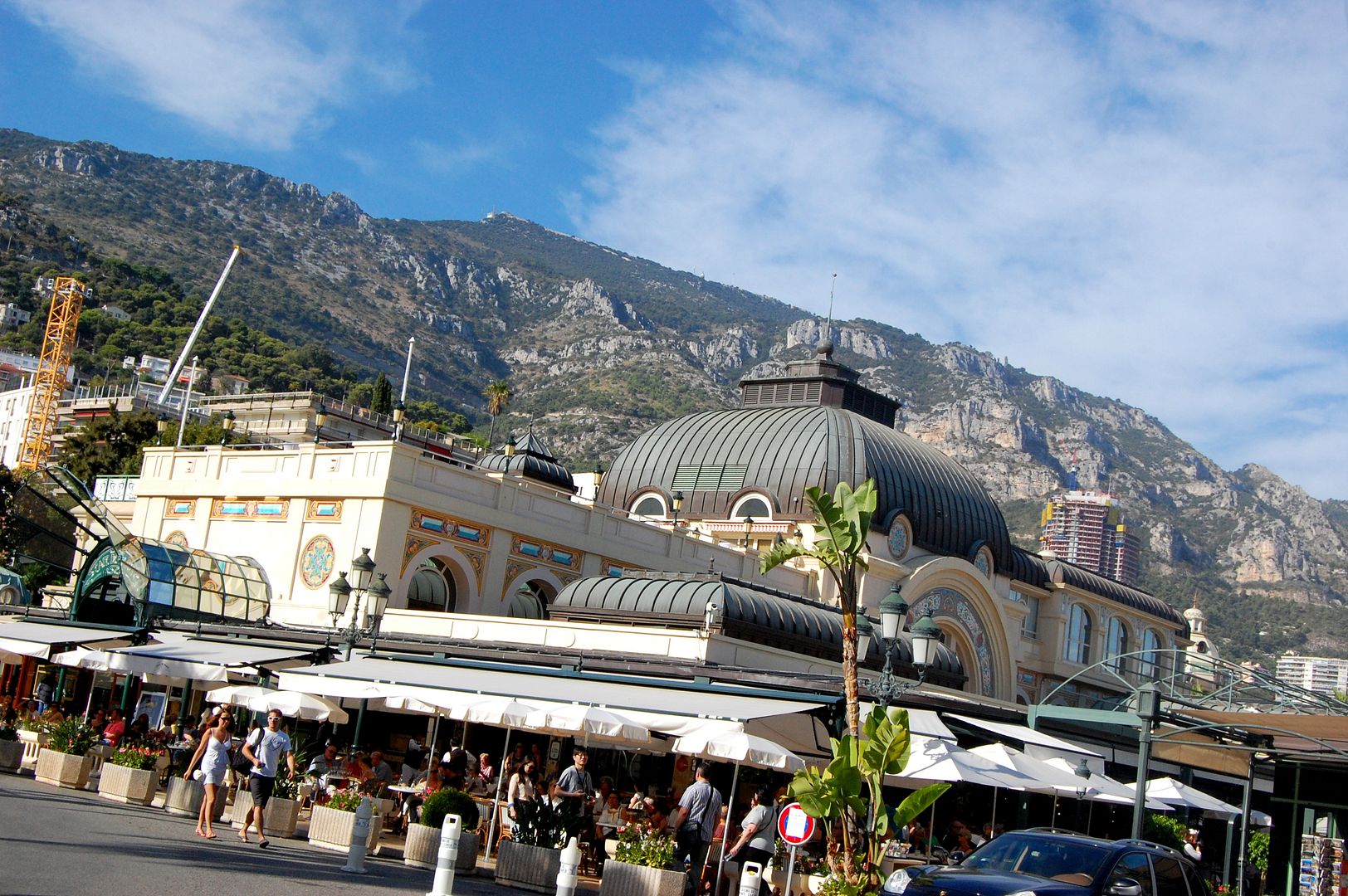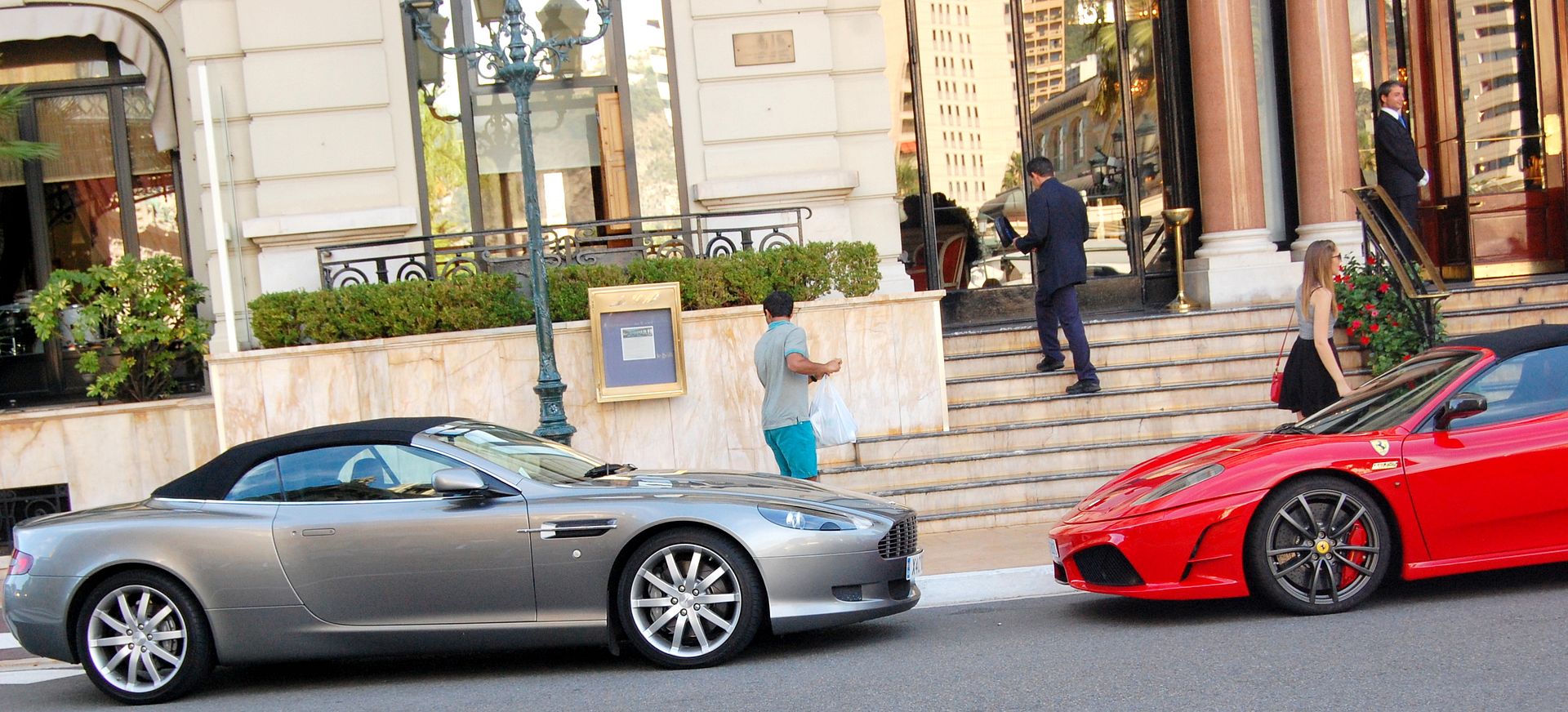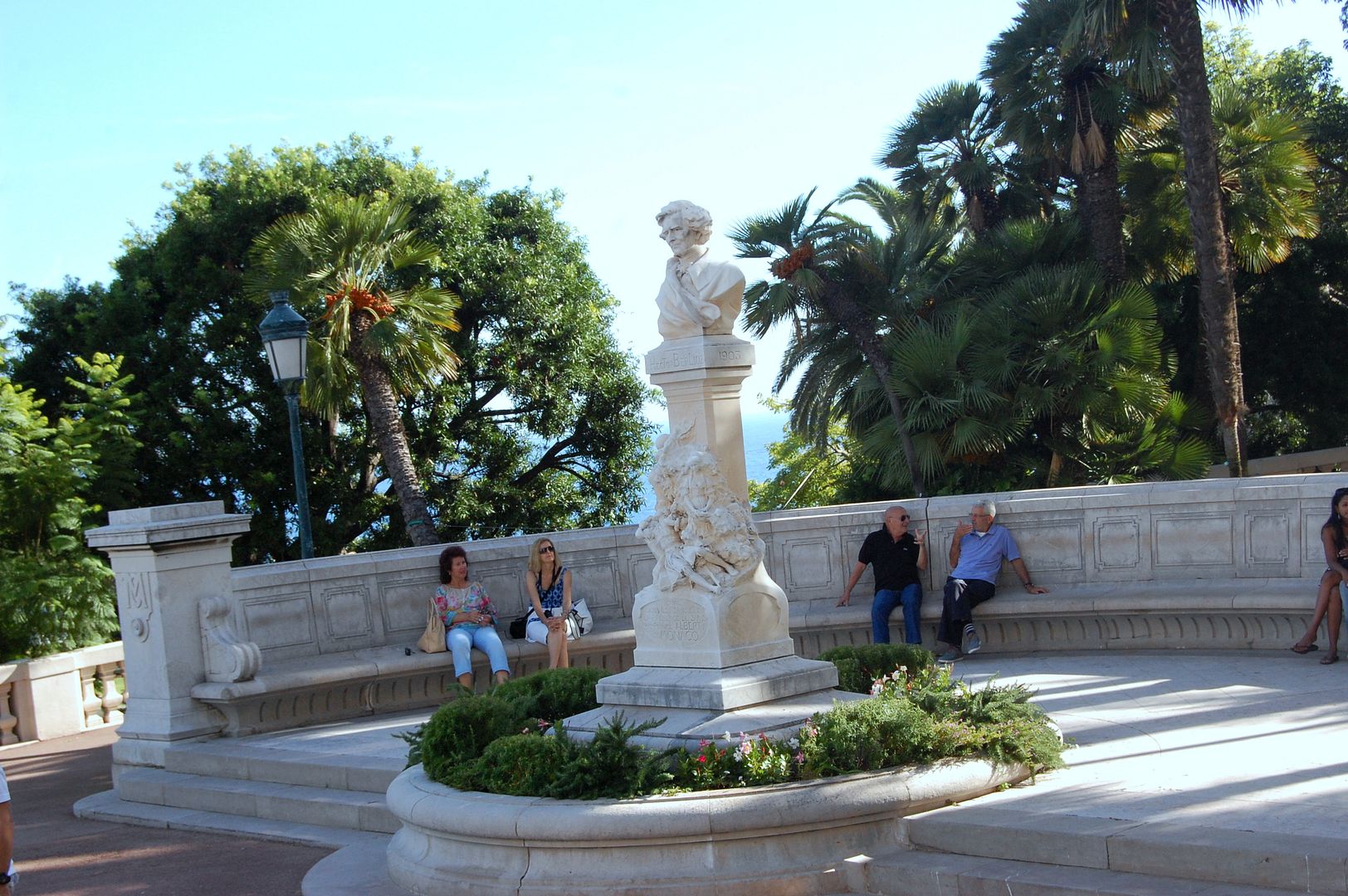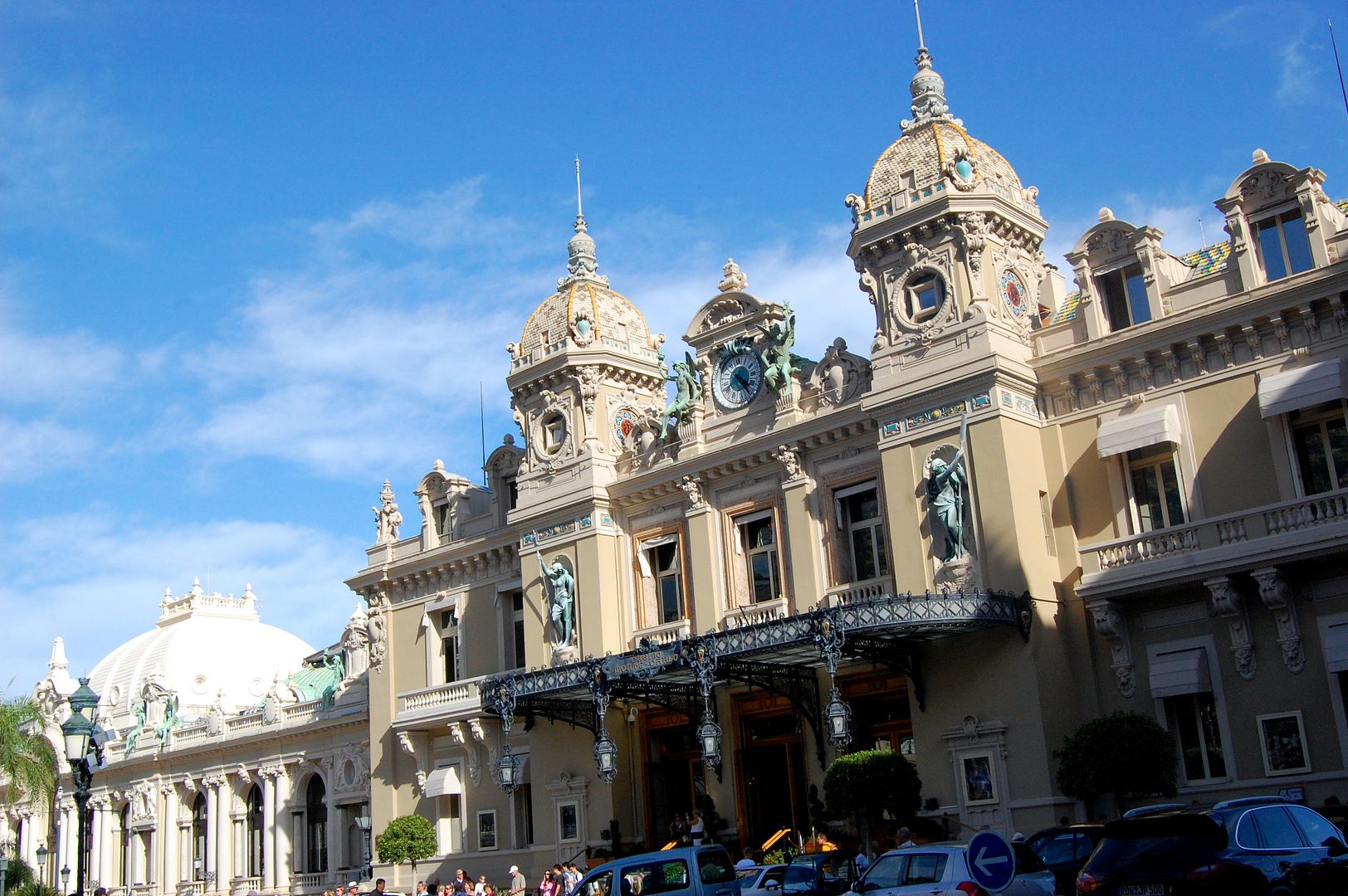 Oh, and the cars… Oh my God, I've never been somewhere with so many amazing cars – Miami Beach comes in at a second place.
And yes. I love super cars. I'm obsessed with them in a strange way for a girl. I once nearly crassed on my bike because I saw a suuuper cool car driving by.
So naturally Monaco was heaven to me. I know that many travellers find it hard to love Monaco, but we both fell in love with the country.
We wanted to go to the beach and on our way there we walked the Champions Promenade, which is a collection of the best soccer players footprints who has won the Golden Foot Award that is given anually.
Jonas was super excited and we wandered up and down the promenade while he checked out all the footprints. Sigh. I even took a photo of him with hit foot in Diego Maradonas footprint. The happiness was impossible to hide: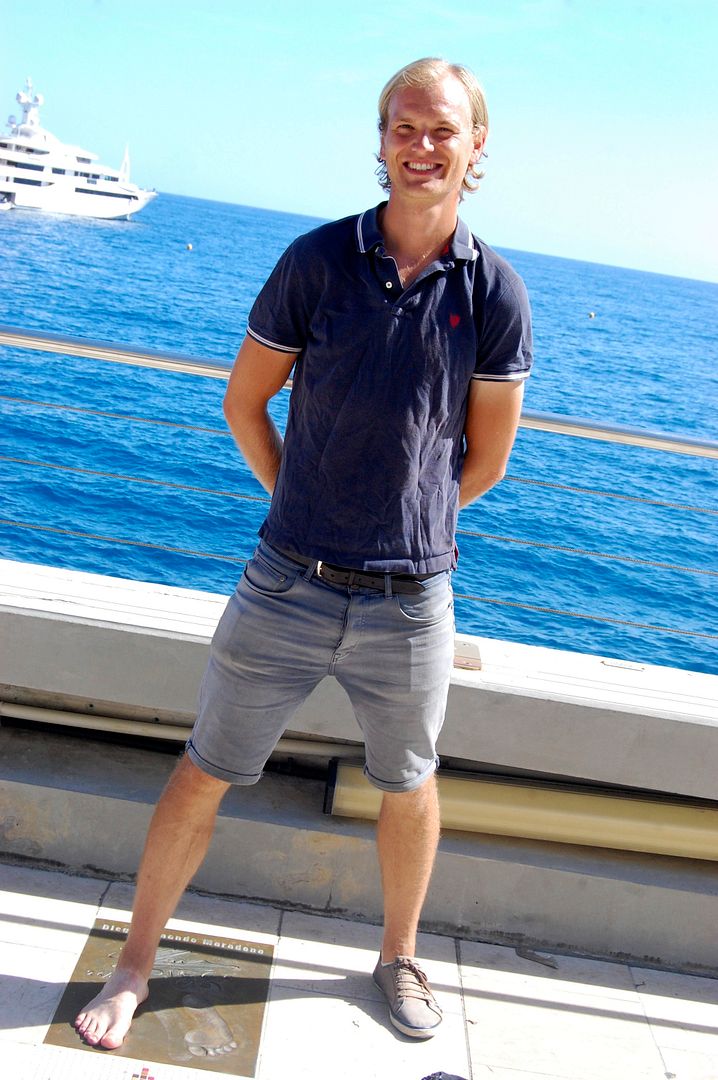 The Promenade was right by the Ocean and it was a beautiful walk. Monaco is ideally located right by The Mediterranean Sea with gorgeous mountains behind it. It's so beautiful.
They have one beach which is located in Larvotto, and it's really not the most beautiful beach but it's nice to have a spot to relax at while in Monaco.
The sand is really hard and I actually thought it hurt my feet a lot. It's not soft and silky like in Mexico, it feels like walking on little stones.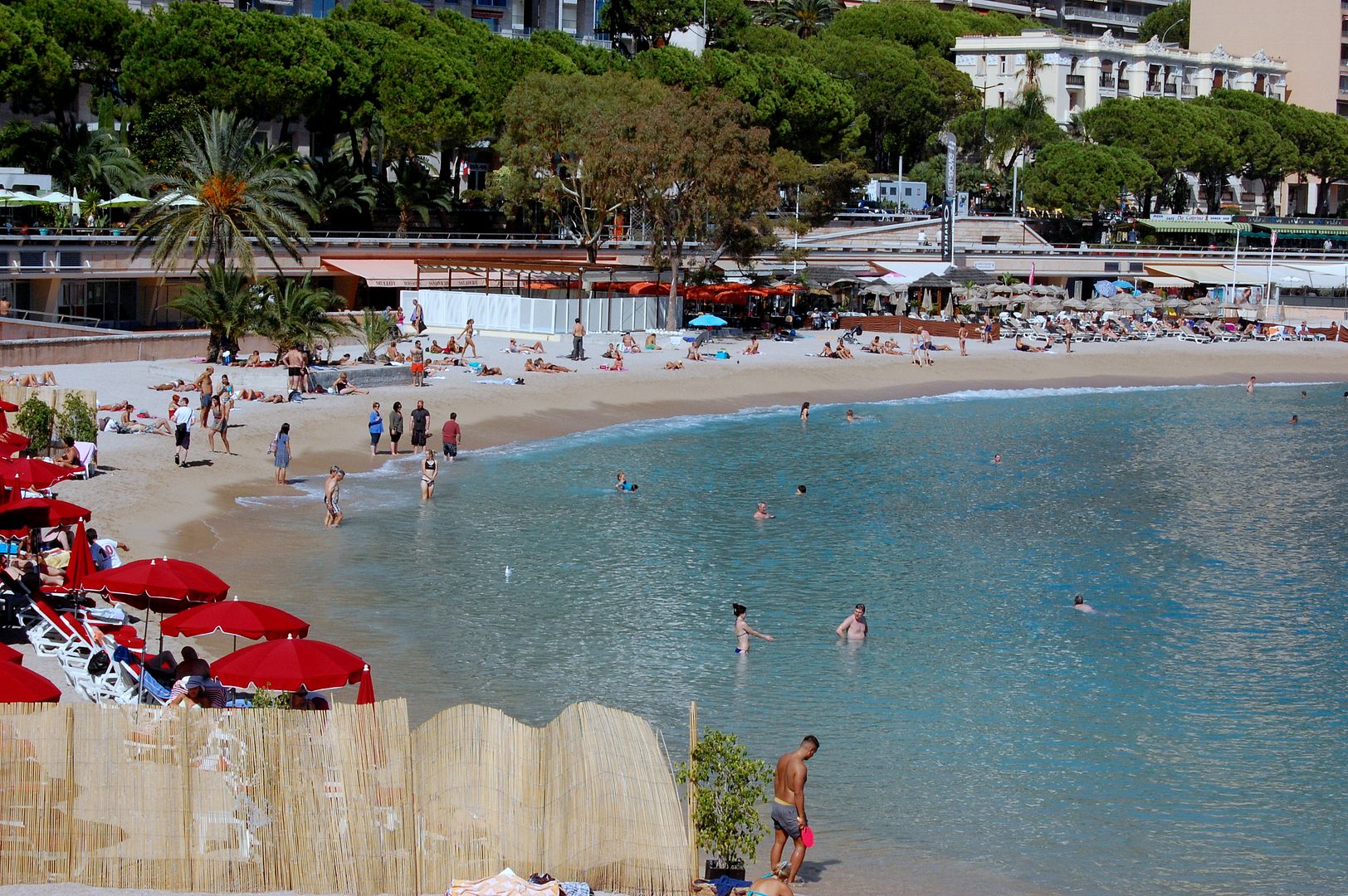 From there we walked back to Monte-Carlo and checked out the main street, looked at expensive shops, adored the beautiful buildings and took a walk in their exotic garden.
Monaco is really, really beautiful – and it's way older than I would have thought.
There are still lots of old French buildings in Monaco and this is by far my favorite way to build. We saw it all over France and since Monaco seems like a really rich French city it was so natural to see them there as well.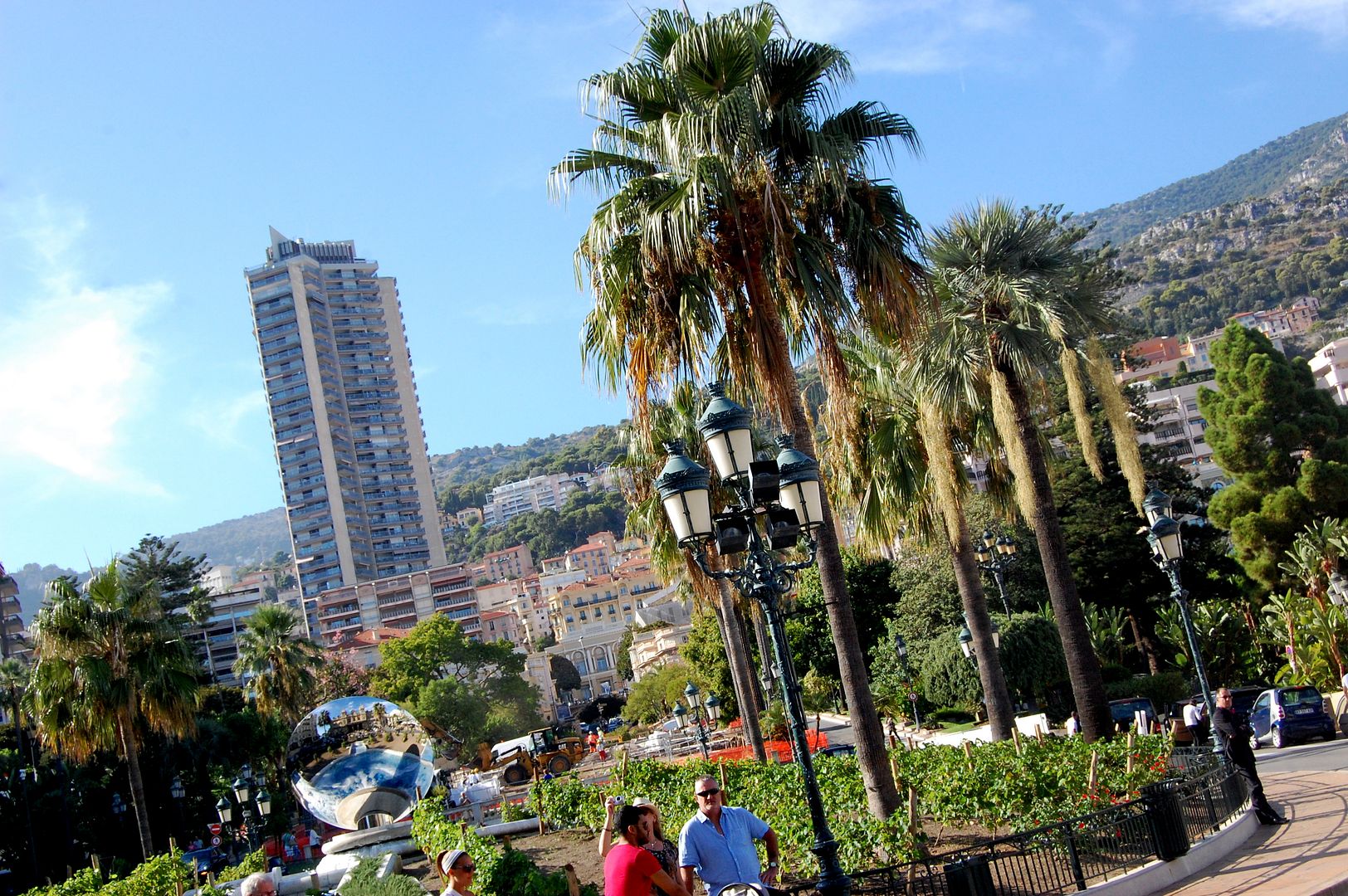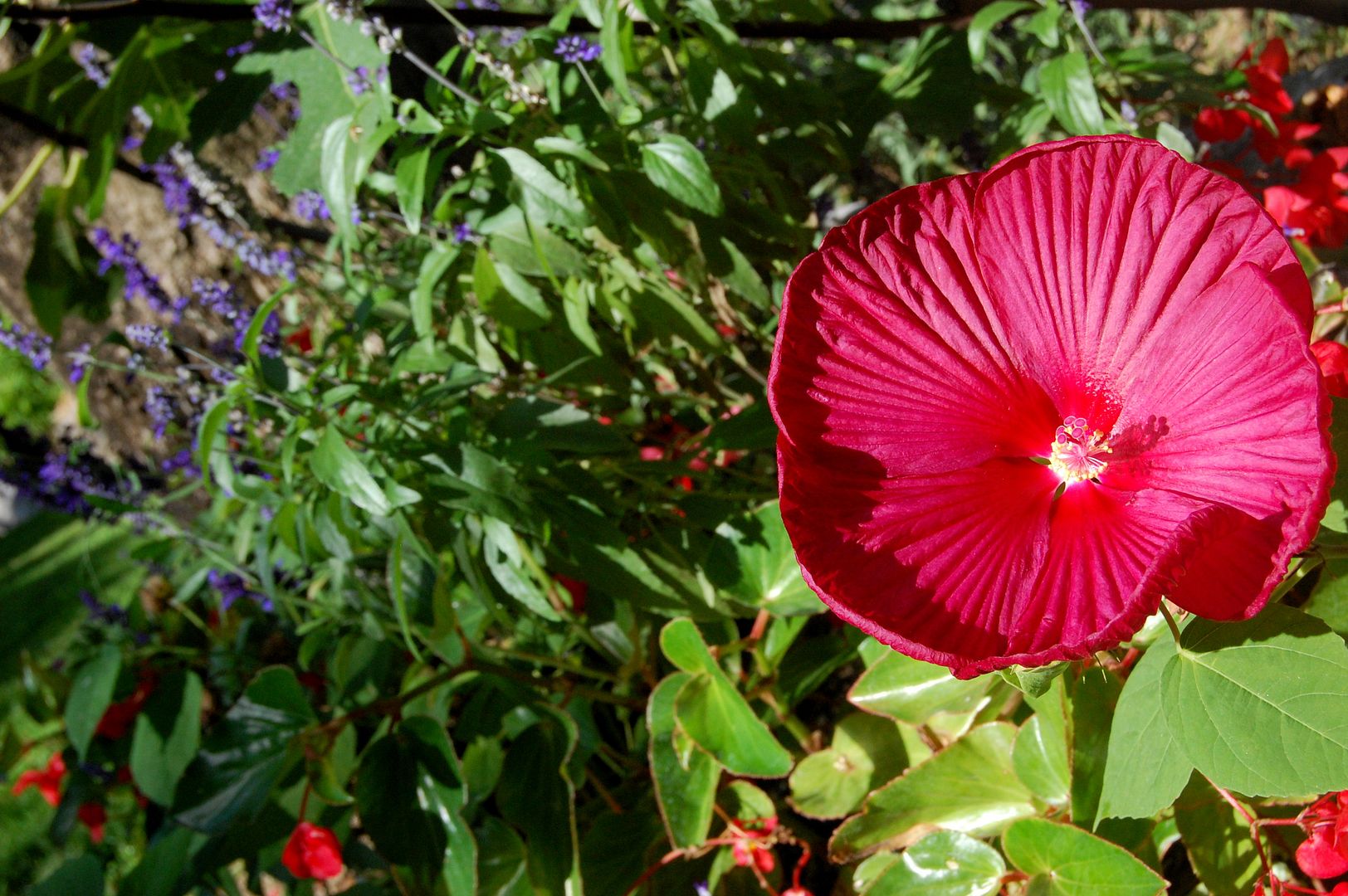 We ended our perfect day in Monaco at the Supermarket with our new friends from New Zealand, Amy and Myles, who we were lucky enough to couchsurf with in Monaco.
The four of us had decided to cook an amazing dinner for Jean who so generously hosted all four us us plus two other people! How amazing is that? To make Monaco affordable for travellers.
We surely had the greatest time in Monaco and we can't wait to back this summer. We hope to meet up with Jean again and discover more of this amazing country!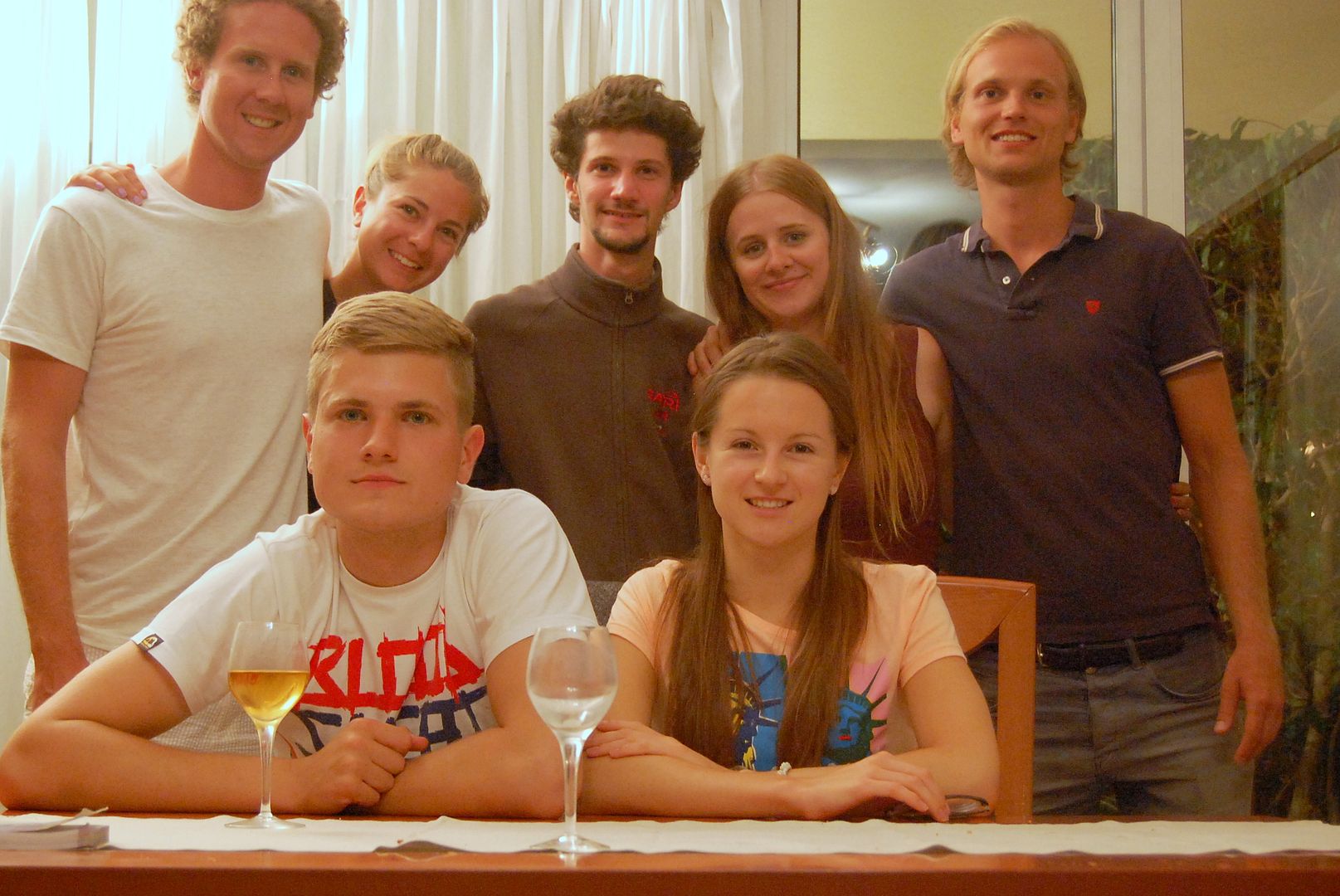 The seven of us: Myles, Amy, Jean, me, Jonas, Adam and Maria
We ate mussels and had lots of wine that night, discussing our lives in different parts of the world. Myles and Amy are from New Zealand, Jean from Monaco, us from Denmark, Adam from Poland and Maria from Russia (actually now living in Monaco – lucky girl!).
---
Have you ever been to Monaco? If not, we highly recommend it!