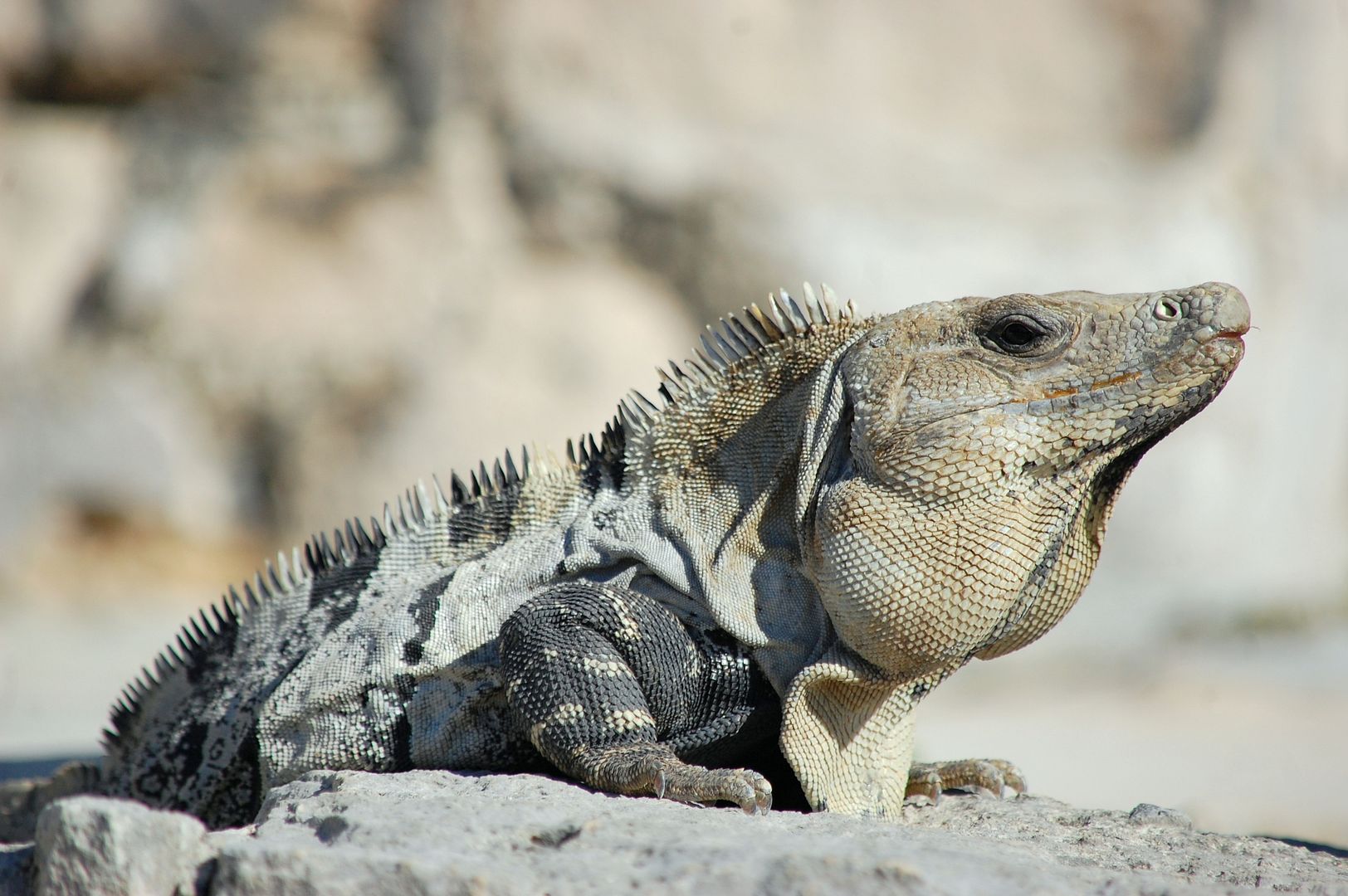 So I'm not sure what the status with my Project 365 is. I know there have been days where I have not taken a photo. I hope to do a status soon.
But today I took a lot of photos. We were in Tulum to see their famous ruins and also swam in the Gran Cenote. Amazing day! I have a million photos to edit and I can't wait to show you how amazing Tulum was!
But first – here's a photo from today: a beautiful iguana enjoying the sun on the ruins in Tulum. We saw lots of iguanas today, and many of them were very big – like this one. We also saw lots of them fight!
Isn't it beautiful? :)