Oh, Paris… Paris is by far the most amazing city we'd been to on this trip. Yeah, I said it. And I know that some of you might disagree, but I hope through this post to show the beauty of the French Capitol.
One of my best friends love Paris. She loves France and everything French. But mostly Paris. I have never understood why she always went to Paris when she could go somewhere new?
Well, now I understand. I was mesmerized with the city. Jonas and I walked hand in hand along the cozy streets, we stood in awe looking at the old buildings – we took it in. And we loved everything about it.
Here's the first of two photo essays from Paris. No matter how you feel about Paris and French people there's no arguing that this is indeed a beautiful city…
THE NOTRE-DAME CATHEDRAL
The Notre-Dame is unquestionably one of the most amazing cathedrals. Ever. As a kid I coulnd't get enough of Disney's The Hunchback of Notre-Dame and seeing the cathedral just blew me away.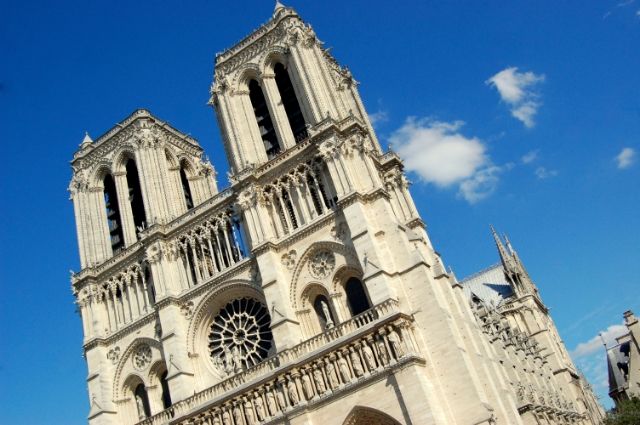 We walked around it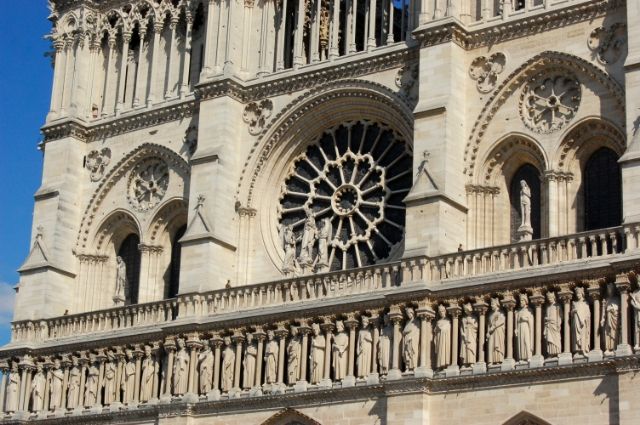 Admiring its amazing features


While some pigeons hung out with this lady


And others had a meeting on this fence
THE SEINE & LOVE LOCKS
The Seine stretches all the way through Paris and I must admit that I can't get enough of it. Over it you find so many amazing old bridges and in sunshine it's just breathtaking.
We also by chance came across the bridge with all the locks on it. People put them here to show their love. Absolutely loved the idea – and the bridge is filled with locks. Even from a distance you can see that there's something there…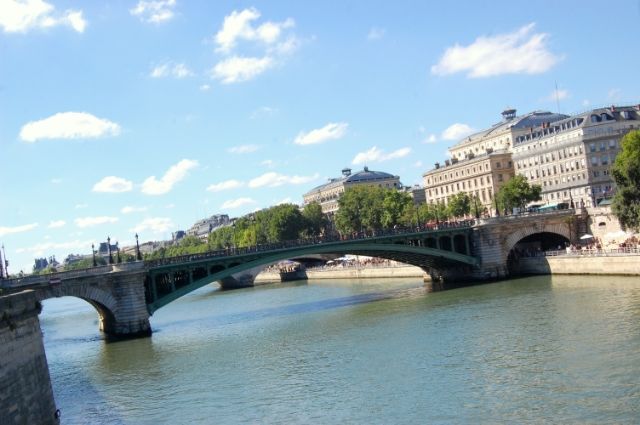 Lover's Bridge from a distance…

THE ROMANTIC ATMOSPHERE OF PARIS
Just walking around Paris was just amazing. All over the city you discover sights that fill you with warmth. Just that special feeling that Paris will give you.

Paris is filled with beautiful buildings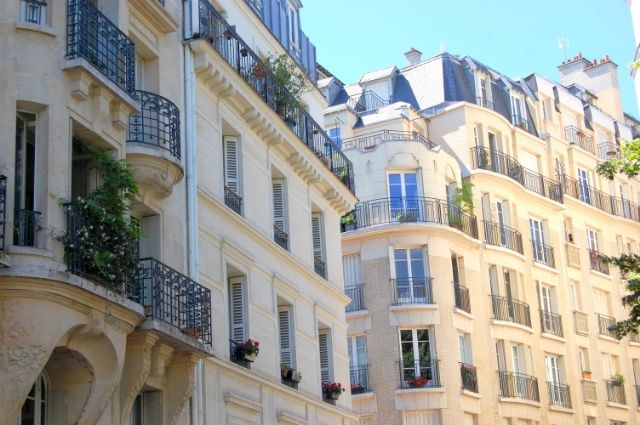 That you wish you could move right in to


So you could wander around those narrow streets


And admire all the beautiful old buildings


And smell the wonderful flowers
CHAMPS-ÉLYSÉES AND ARC DE TRIOMPHE
The incredibly busy Avenue des Champs-Élysées is filled with tourists. There are people everywhere. And while that is annoying the avenue is really something to see.
This is where you'll find all the expensive brands and where you can't afford to shop.
At the very end of Champs'Élysées is a huge roundabout. At the very center of it is the famous Arc de Triomphe. We found it to be much larger than expected. And worth its status as a symbol of Paris.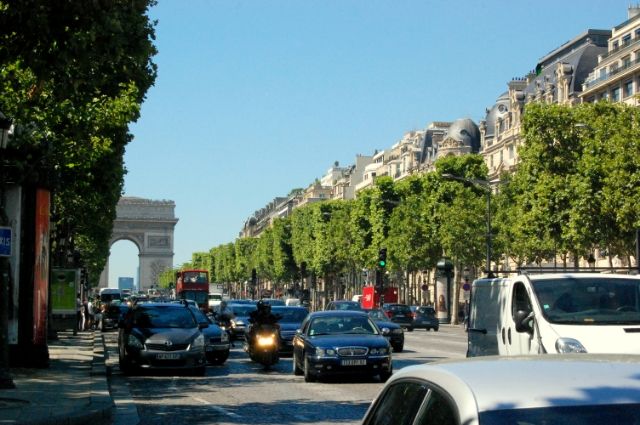 A busy day on Champs-Élysées


Woo! Maison du Danemark (House of Denmark) on Champs-Élysées.


Of course we had to try the famous macarons from Ladurée on Champs-Élysées


They were sooo good!


The amazing Arc de Triomphe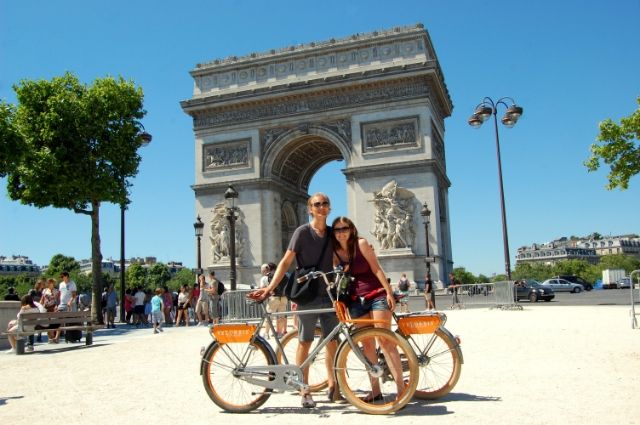 Can't believe those bikes took us all the way down here! Happiness.
That's enough photo spam for now. You can look forward to seeing Montmatre, The Eiffel Tower, Louvre, croissants and Sacre Coeur on part 2 of our photo essay from Paris.
We have so much to show you in the future. But editing all those photos take a lot of time (also choosing from the millions of photos I take is time consuming…). But we have some goodies coming up! :)
How do you like Paris?
Celia Schow is one of the founders of NomadicDanes.com. Her goal in life is to live a rich life full of experiences and great memories.