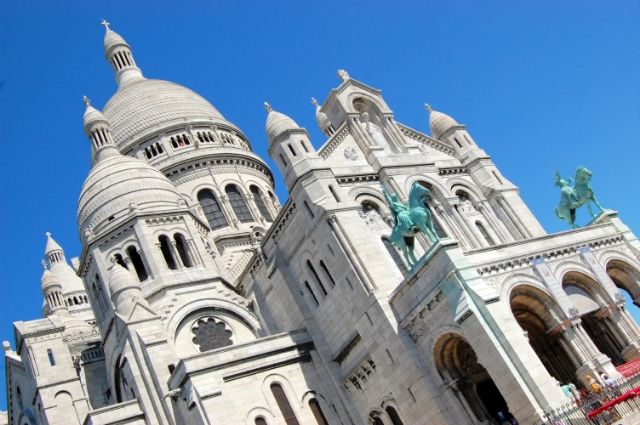 Did you see our first photo essay from Paris? I took so many photos in Paris. It inspired me in a way I'd never tried before. This city is magical. And I just couldn't stop myself.
In this second and last photo essay from our days in Paris there's a little something for every taste. You'll see famous sights like the Eiffel Tower, Sacré Cœur and Moulin Rouge, indulge in delicious croissants from the best pâtisserie in Paris and get a feel of Louvre.
We had an amazing time in Paris. And we love the city, there's no doubt about that. No matter how you feel about Paris no one can argue that this is an incredibly beautiful city.
MONTMARTRE AND SACRÉ CŒUR
Montmartre is a hill in the 18. arrondissement (district) of Paris which also is the name of the district. We took our bikes there and parked them at the bottom of the hill and made our way up the hill towards the famous Sacré Cœur.
The hill is 130 metres high and some parts of the walk up there are pretty steep. Of course walking up here gives you some amazing views over the city. We loved Montmartre and would recommend everyone to go there when in Paris.

We came across this amazing little house on our way up the hill in Montmartre


The view of Paris from our walk up the hill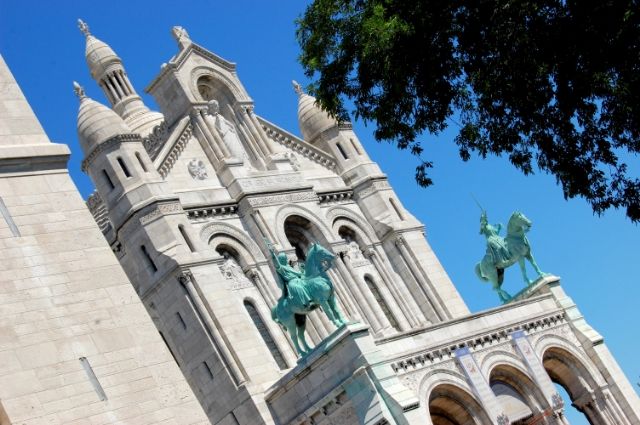 Approaching Sacré Cœur


Sacré Cœur is all its might


Amazing views of Paris from the top of the hill


Breathtaking view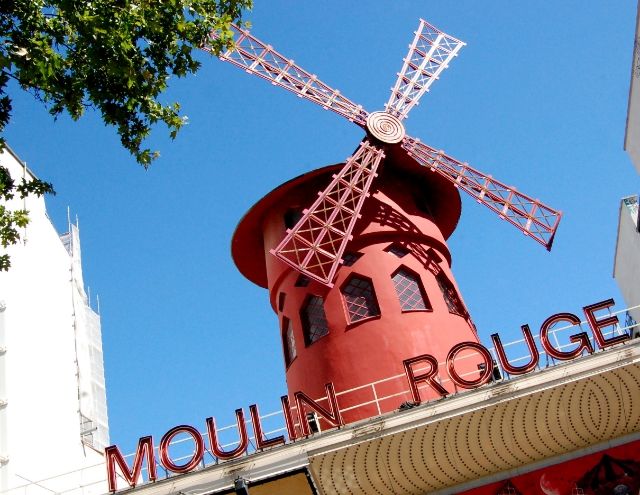 We finished our tour around Montmartre with a look at the famous Moulin Rouge
LOUVRE AND INSTITUT DE FRANCE

The beautiful Institut de France is located right next to the Lovers Bridge. Such an amazing building


Very close by is the Louvre. We went there and saw the Mona Lisa – very overrated painting if you ask me!
THE ONE AND ONLY: EIFFEL TOWER
The Eiffel Tower is amazing. It's the symbol of Paris. Post a picture on Facebook with it and everyone will know where you are. It's just a fact.
Up close it's not beautiful, not at all actually. And it's not a sight you can spend hours at. But it's a must see in Paris and what makes it so amazing is how you can see it from so many places in Paris.
I couldn't get enough of the "Oh, there's the Eiffel Tower" when we were there. It makes you smile for some reason. Oh well. Here it is: the one and only – Tour Eiffel!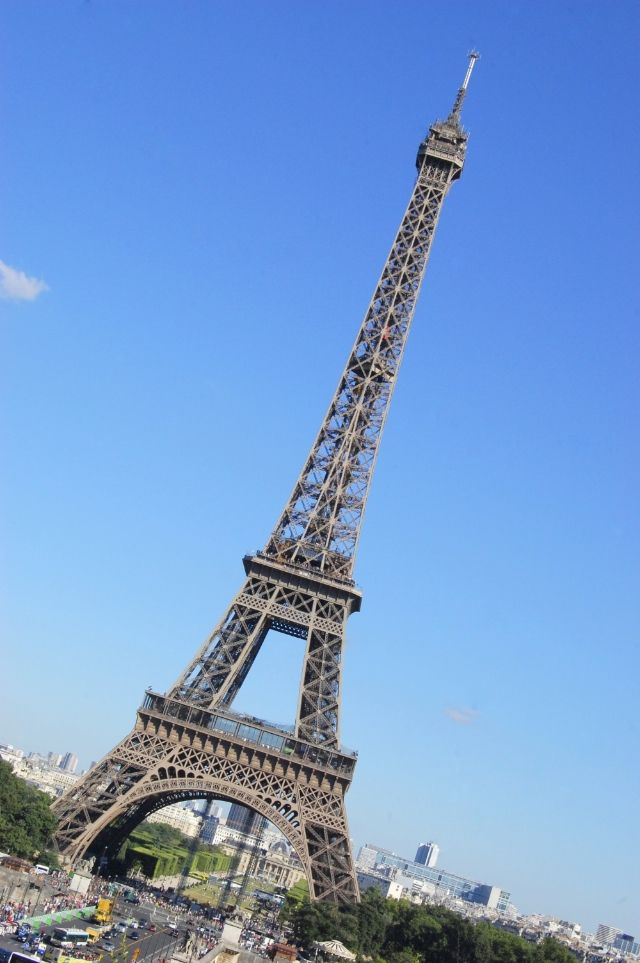 Symbol of Paris…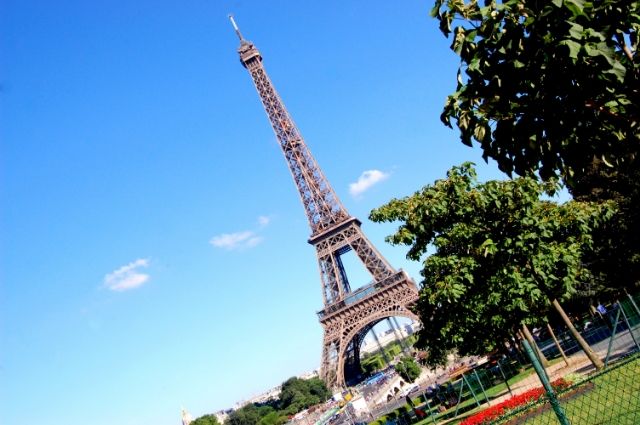 We had such great weather in Paris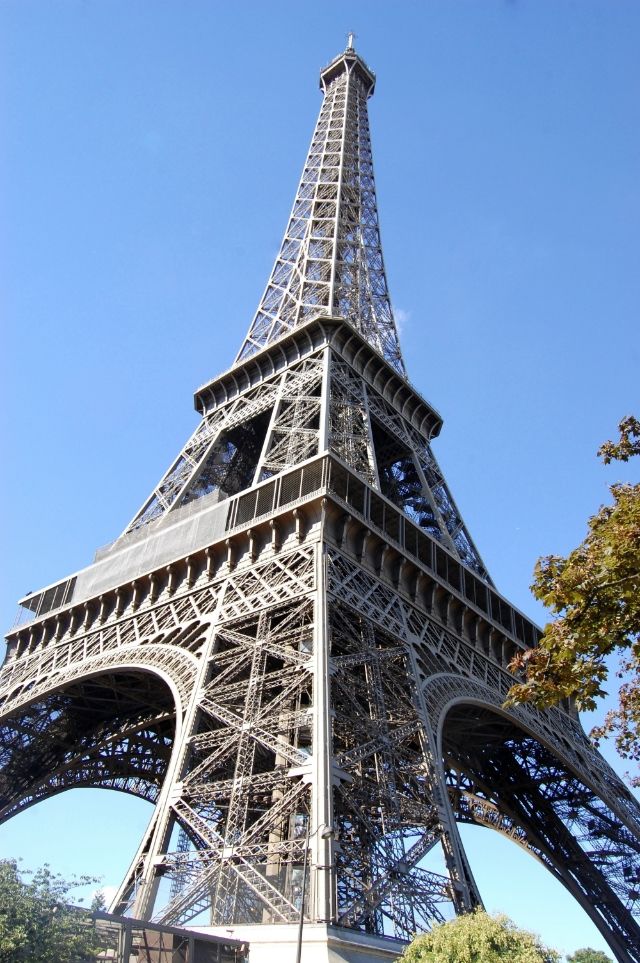 That's one tall tower…
THE BEST CROISSANTS IN PARIS
We already told you about our hunt for the best croissant in Paris, but no photo essay without some delicious treats! We could have eaten so many of these (and we kind of did…) – nothing beats a great croissant!
And Paris has the best croissants we've had so far. Cyril Lignac really blew us away with his amazing croissants from his pâtisserie in Paris. Yummy!

Bikes parked in front of the great pâtisserie


The best croissants. Ever.
* * *
This is our last photo essay from Paris. Paris was such a great city and we'll definitely be back one day. We'd love to spend some months in the city one summer, really living the sweet French life…
Are you as crazy about Paris as we are? 
Celia Schow is one of the founders of NomadicDanes.com. Her goal in life is to live a rich life full of experiences and great memories.