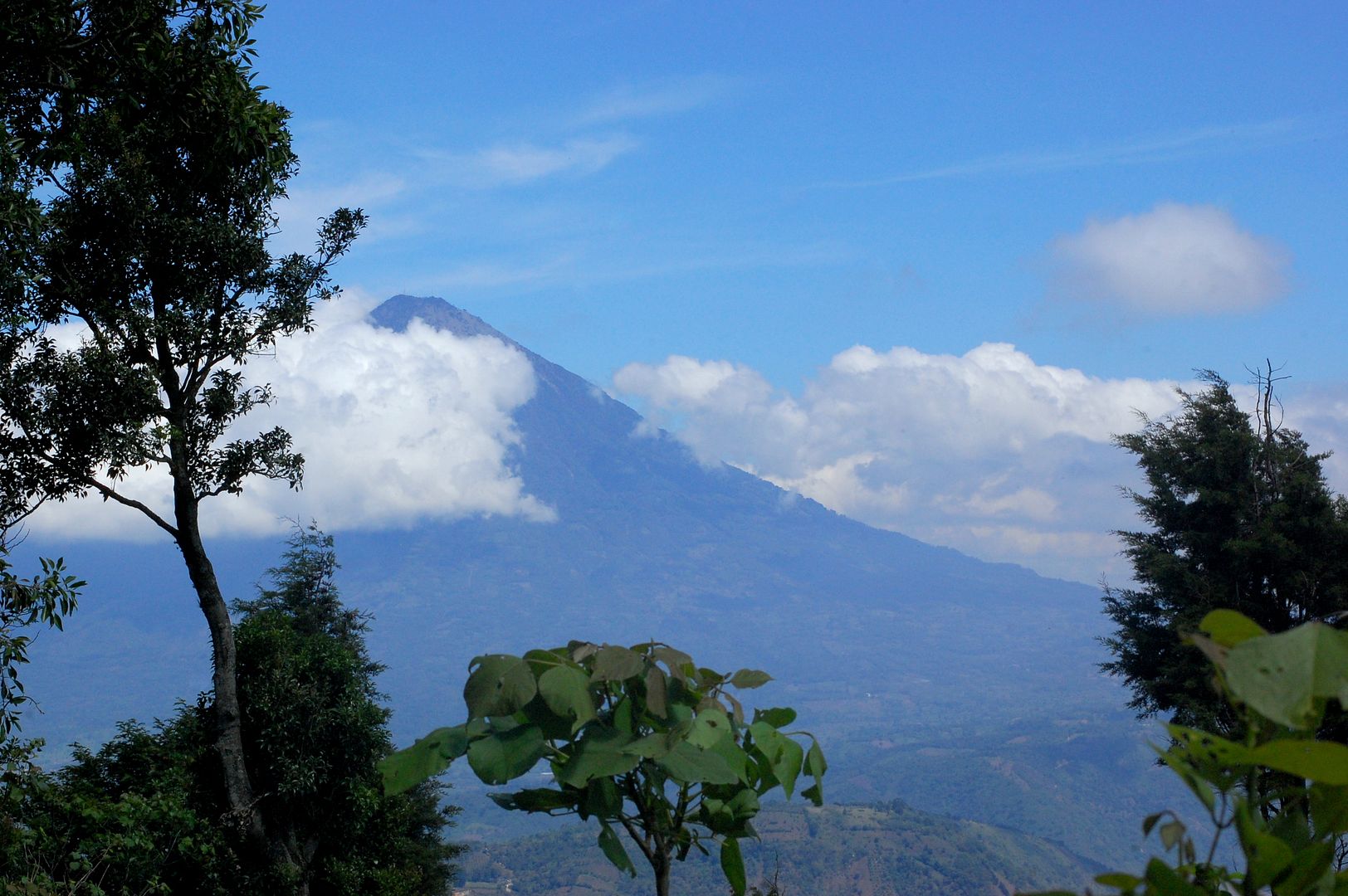 Some days ago we suddenly had plane tickets for Florida in our hands. We had not planned for that. The day before we purchased the tickets we had actually talked about staying in Antigua for one more month so we thought we had lots of time.
Stress struck us and we hurried outside to the streets of Antigua to find a tour company that could help us visit til Pacaya Volcano – an active volcano that gives you an opportunity to actually see lava!
The trip was only $10 USD per person (or 80 quetzales) and we booked it right away. We could either go early in the morning or in the afternoon. We opted for the early option and were picked up at 6am (!!) at our apartment.
After about an hours drive we arrived at the Pacaya National Park. The trip was constantly uphill and my ears hurt a lot – I'm so sensitive to altitude. To enter the park we had to pay 50 quetzales each. We started hiking up the volcano with our guide.
I found the hike extremely difficult. We were at a high altitude and I had trouble breathing. It seemed like I was the only one. The guide walked super fast and I had a hard time keeping up. I guess it was a mix between being in bad shape and the thin air.
We were followed by lots of men on horses constantly asking if we wanted a ride on the horse. They even called them "taxi". Haha! Super annoying! They were there all the time, especially following me since I was the slowest and looked most tired.
Eventually the men with their taxi-horses gave up and turned around – probably to try to find other people in bad shape to annoy. Not short after that, we finally reached the top and saw the black lava rocks!
It was incredible to finally see the volcano and the black lava rocks and smell it too. We couldn't see the top of the volcano since a cloud was passing by! I still get goosebumps when I'm actually in a cloud! How cool is that? :D
Pacaya had a huge eruption just seven weeks ago – it had made parts of the volcano collapse and the black lava stones were still hot, some of them too hot to hold in your hand.
Others were colder but still hot. It was cold on the top but the lava made it much hotter – holding a still hot rock was a nice way to warm up our hands.
We walked over to a point where the lava was hotter than the other parts. We had to wait for the tour group before us to leave and then we could enjoy the very hot source.
It was just a hole in the ground and the smoke coming from it was thick and had an awfull smell – like a sauna on speed.
Our guide pulled a bag of marshmallows from his backpack and handed each of us a stick and a marshmallow to roast over the hot lava stones – this was really one of the highlights of our trip!
It was sooo yummy! And the best part was that around this time my body had finally adjusted to the thin air and I felt way better. The marshmallow however made us very hungry – we'd left for the trip on empty stomachs! Not the best idea ever…
We were circled by dogs who had probably learned that this spot was a good one to get some tourists to feed them. They didn't get our marshmallows – don't even think about it!
We then crawled uphill again and this spot really offered the best views of the volcano and the valleys below it! There were even cities down there – crazy to live so close to an active volcano!
Our guide even told us that when Pacaya erupted seven weeks ago, the ashes fell down on his roof and the weight from it made the roof fall down!!! He and his family hid under a table – so crazy! I'm glad they were all okay.
But check out the views! The clouds even cleared so we could finally see the top of Pacaya – so beautiful. You can actually see where the lava ran down: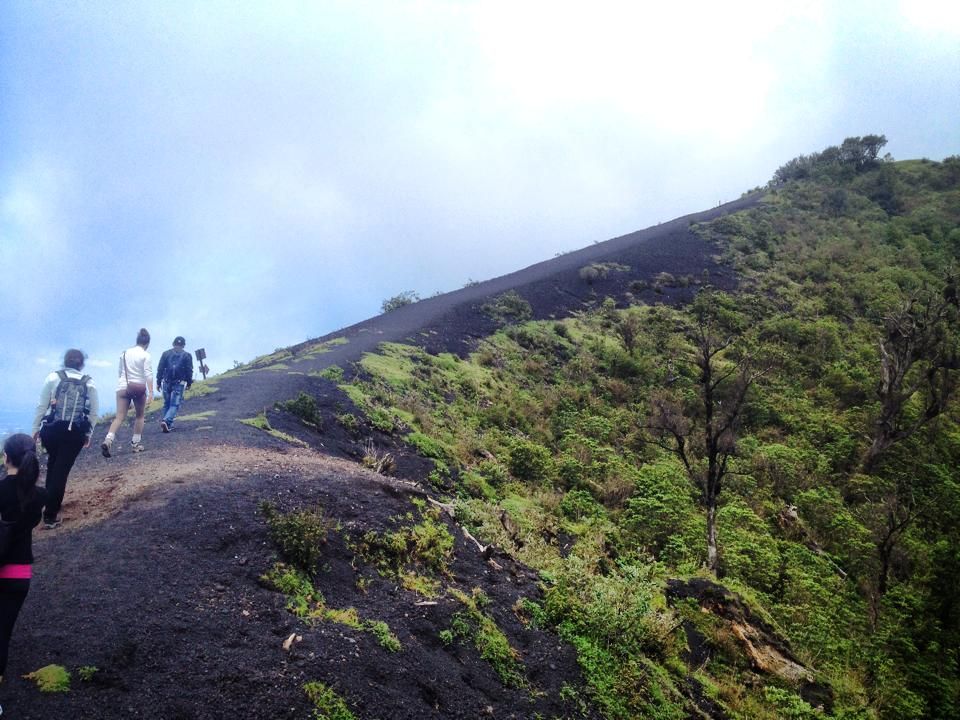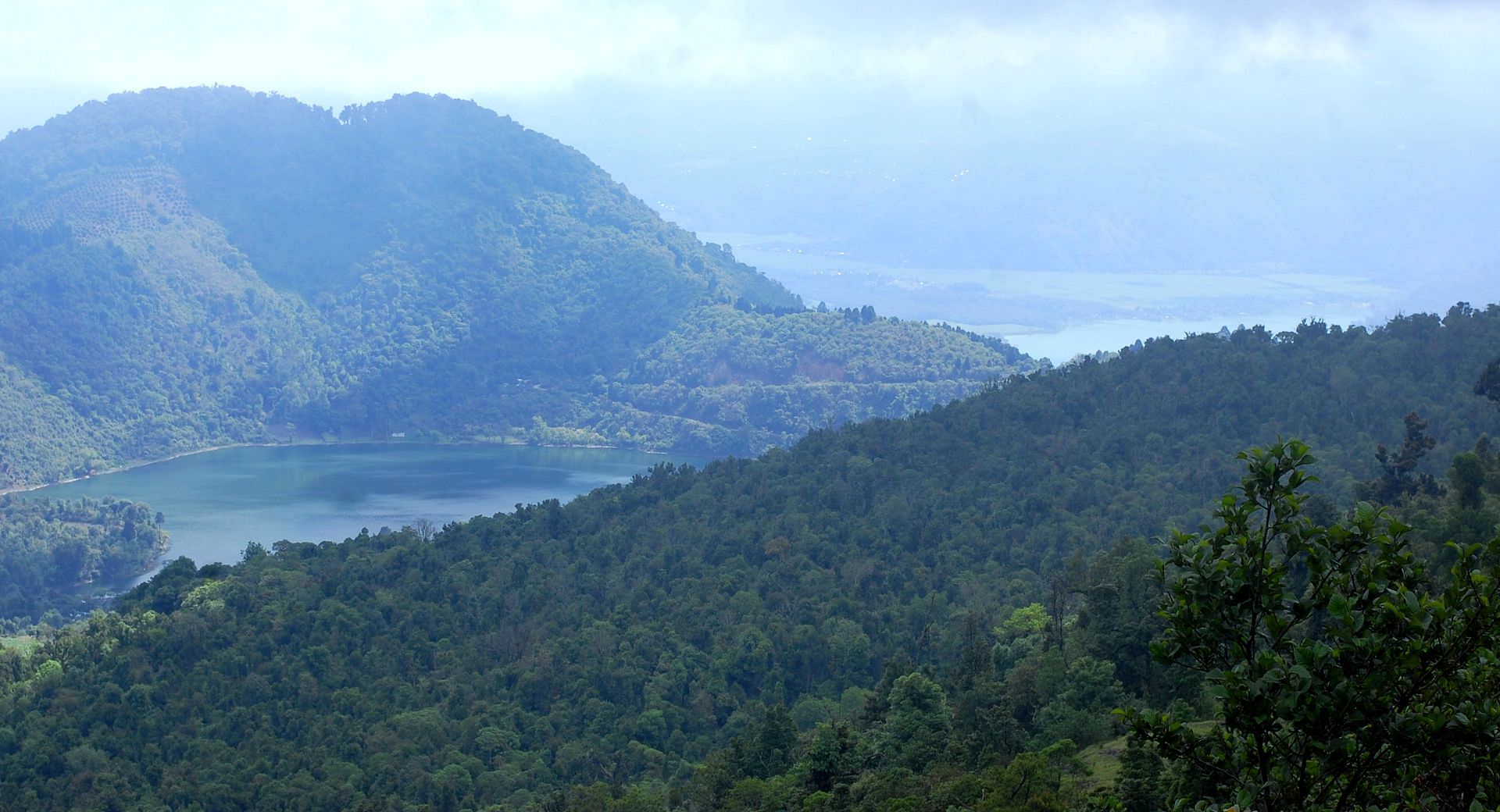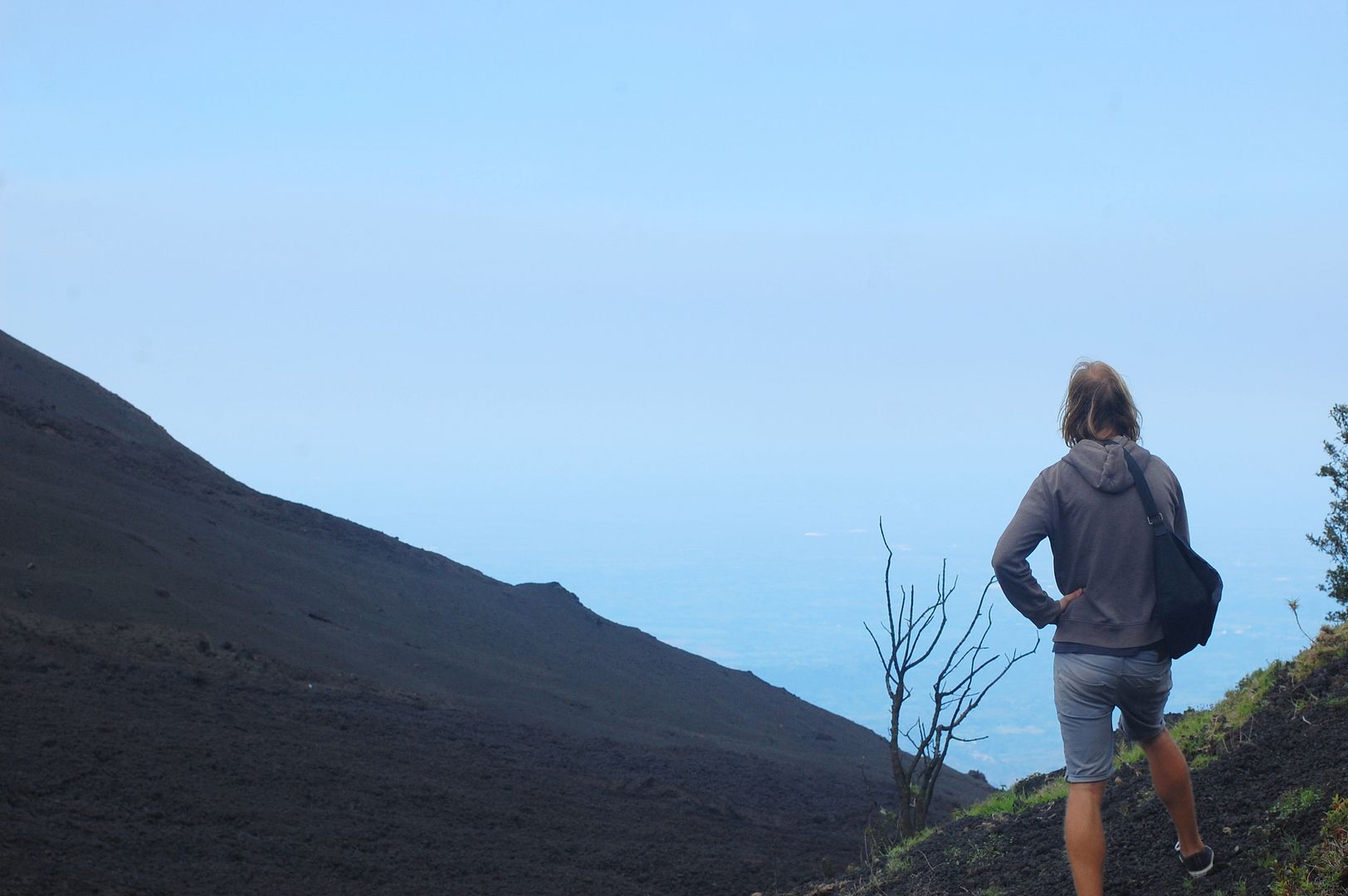 Beautiful right? We spent a lot of time just standing there and staring with awe at the beautiful setting. It was almost unreal. I can't even begin to describe how beautiful Guatemala is. I hope these photos gives you an idea.
I snapped a million photos up there and I could have stayed way longer than we did. The only thing that would have made it a little nicer was if there had been red lava floating around! People sometimes experience that. Next time were in Guatemala we're definitely going again!
We walked back the same way we came. Since I finally felt better and was ok with the thin air, I could really appreciate the beautiful views!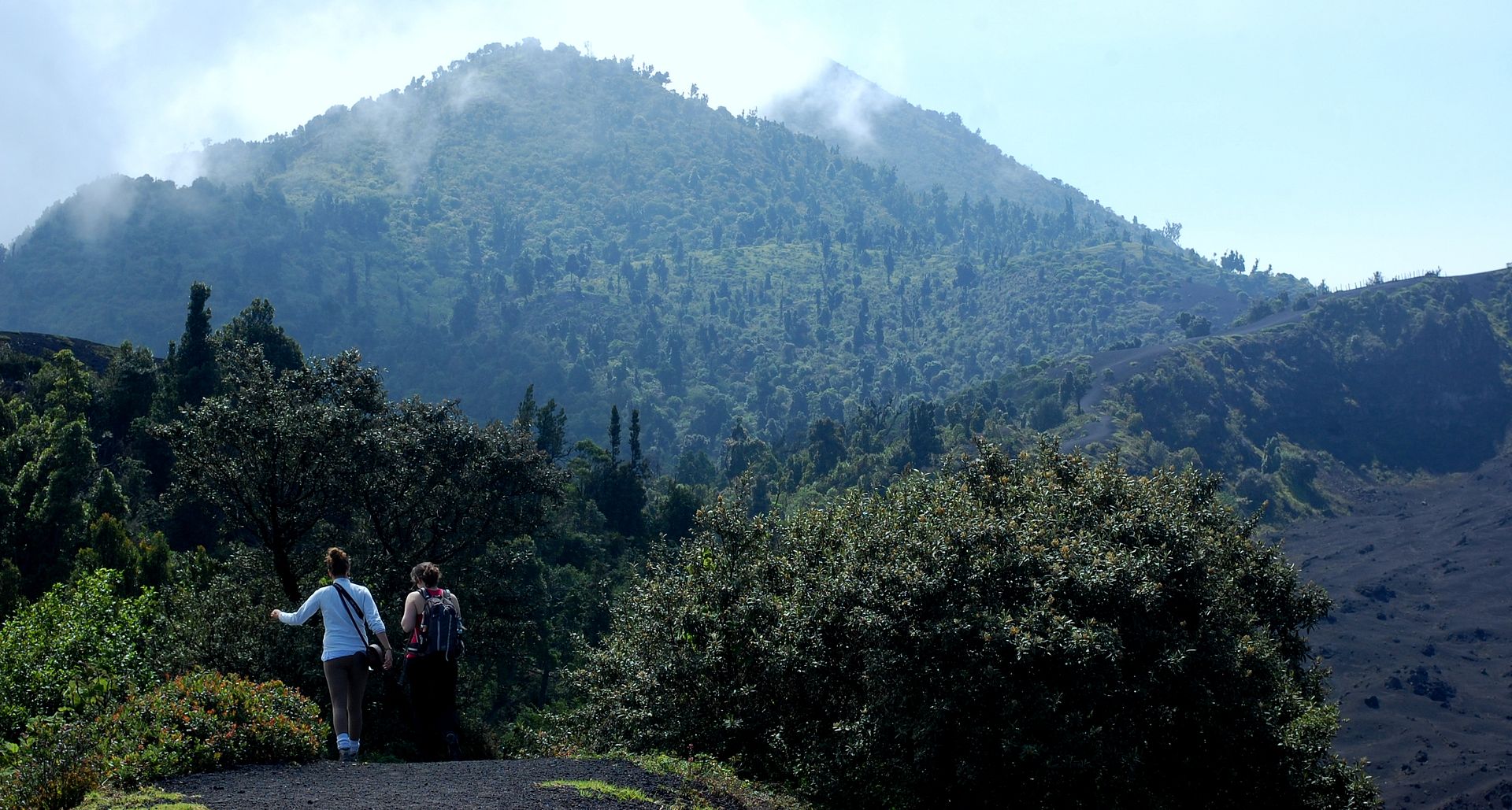 Amazing view of the neighboring volcanos: Fuego and Agua
 What a day! We were already back in Antigua by noon and we just really had the best day. If you ever go to Antigua don't miss a hike up the Pacaya Volcano – even if the thin air makes you dizzy as well, it's well worth it!